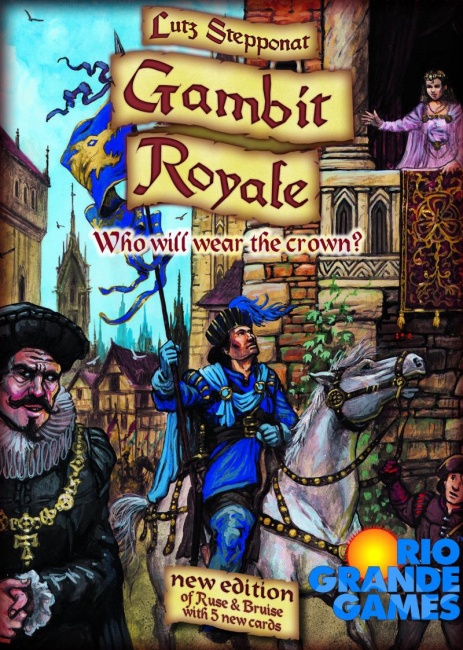 Rio Grande Games will soon release a revised edition of the 2006 card game
Ruse & Bruise
under the title
Gambit Royale.
In Gambit Royale, fantasy characters compete to have the greatest fame in the kingdom. The players use these characters to secretly bid on goal cards. But, if a player bids on the same goal as an opponent, the previously played card is revealed, triggering its effect. At the end of the round, the player with the highest bid claims the goal, worth victory points, and the player with the most points after six rounds is the winner.
The new edition of the game adds five new cards.
Gambit Royale was created by Lutz Stepponat (Return of the Heroes). The game is playable by 2 to 6 players, ages 13 and up, and takes less than an hour to play. MSRP is $24.95.
Rio Grande will also soon release a new edition of Power Grid (see "Rio Grande Lights Up 'Power Grid' Again") and a board game version of its hit card game Race for the Galaxy (see "Rio Grande Heads for 'New Frontiers'").