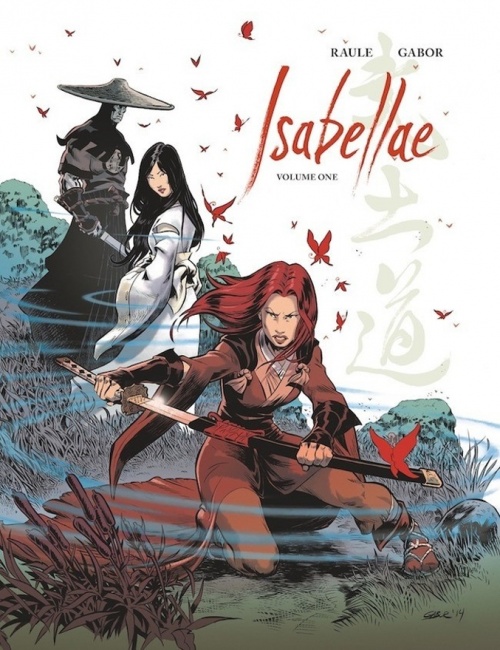 Dark Horse Comics will release the first collection of the fantasy series
Isabellae
on August 7.
Raule (
Jazz Maynard, Athurs Trivium
) and Gabor's (
Greenworld, Les Patriciens
) bande dessinee (BD) series was released by Belgian publisher Le Lombard, and has become a critically acclaimed success in France. Now Dark Horse is collecting the first three French volumes in a hardcover collection and translating the epic into English for the first time.
Set in Japan 1192, just after the end of the feudal era, lone swordswoman Isabellae Ashivara is working as a bounty hunter while she searches for her long-lost sister, Siuko. Isabellae is the daughter of an Irish witch and a samurai master, and is recognized for her red hair as much as her blade prowess. The ghost of her father travels with her, reminding her that events in the past have not been settled.