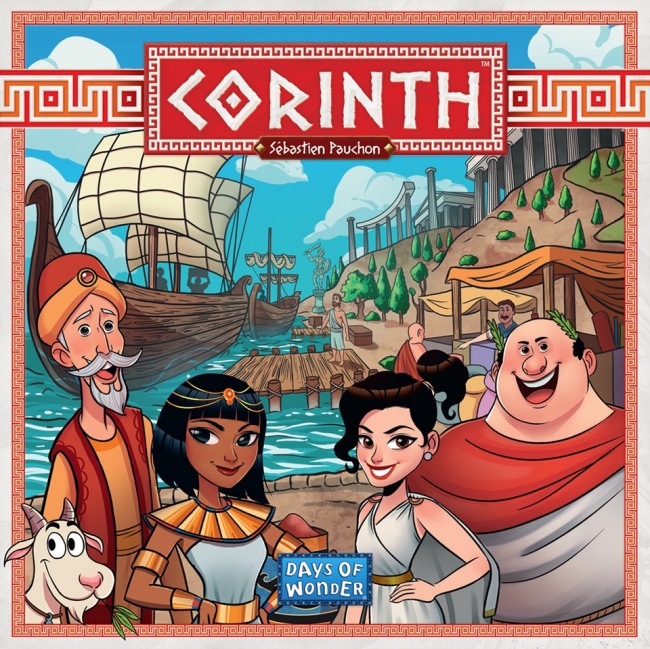 Sebastien Pauchon's new dice game
Corinth
will be published by Days of Wonder this year, with release in Europe set for March and in North America this May.
Corinth is set in the 4th Century BC trading center, casting players as merchants from across the Mediterranean who race to deliver trade goods to market and construct buildings to gain special abilities. The game features a dice drafting mechanic, with players choosing sets of matching dice from a common pool in order to acquire goods or the gold and goats they need to build buildings. Should the available actions lack appeal, a player can instead move the "Steward," who can grant the player various benefits and award bonus victory points.
Over six rounds, points are awarded for delivering goods, being the first to complete districts, and stockpiling gold and goats, with the player earning the most points winning the game.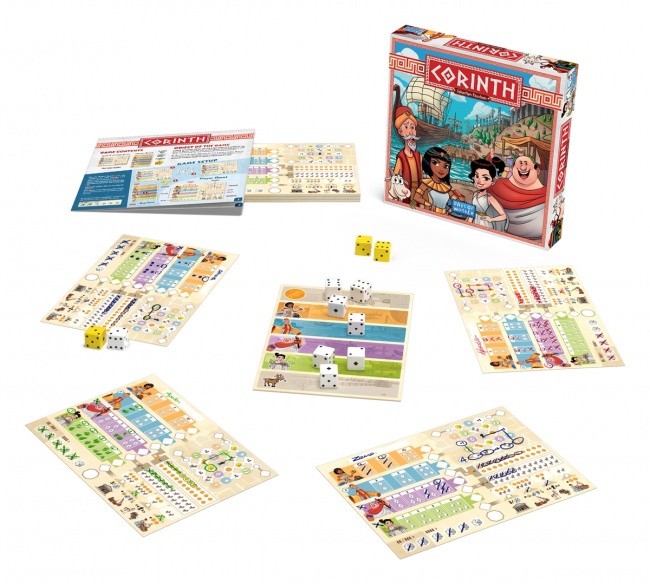 The game includes 1 harbor board, a pad of 150 player sheets, and 12 dice.
Corinth
was designed for 2 to 4 players, ages 8 and up, and takes under half an hour to play. MSRP is $20.00.
In November, Days of Wonder launched another Pauchon design, The River (see "Days of Wonder Heads Up 'The River'").