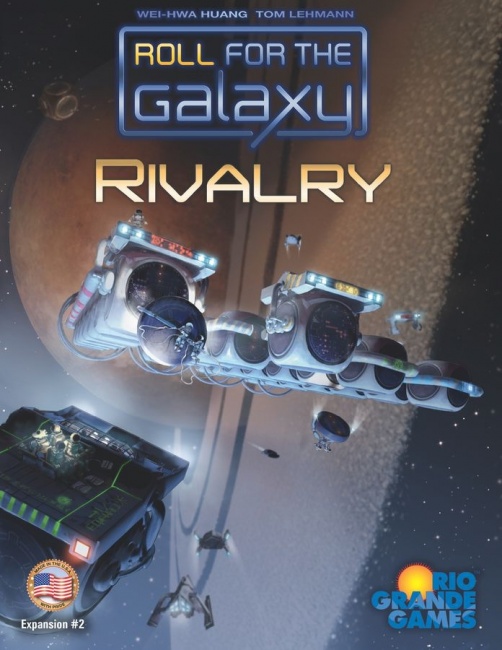 Rio Grande Games has announced the second expansion set for its science fiction dice game
Roll for the Galaxy. Rivalry
will release on February 18.
Roll for the Galaxy: Rivalry is a set of three small expansions that players can add to the game, separately or in combination:
A new, blue "Pioneer" die can be added to the game to give players more roll options along with new bag tiles and factions.
The "Deal Game" adds a new Deal phase to the game during which players can trade their assets for other resources, such as dice, space on their credit track, or tiles. Deals can take multiple rounds to mature, during which time other players can send their own dealers to modify or prematurely end deals.
The "Orb Game" features customizable Alien Orb dice that have interchangeable faces that can be removed and replaced during the game, changing the symbols available when the dice are rolled. But, the orb dice are always rolled publicly, giving opponents a hint about what a player may attempt.
Roll for the Galaxy: Rivalry requires a copy of the base game to play, and it can be combined with the earlier Ambition expansion. It supports games with 2 to 5 players. MSRP is $79.95.
In December, Rio Grande released a board game version of Race for the Galaxy (see "Rio Grande Heads for 'New Frontiers'").