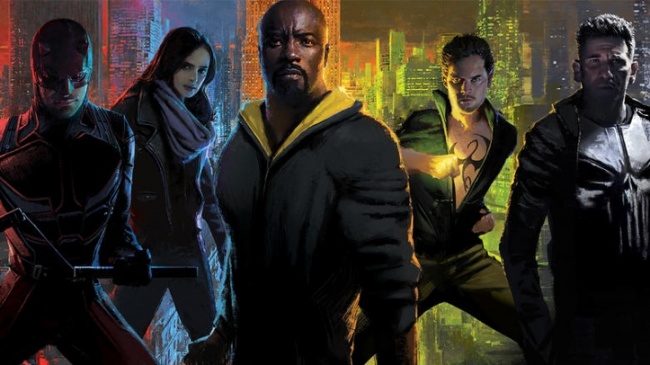 Netflix has officially cancelled
Marvel's The Punisher
and
Marvel's Jessica Jones.
Netflix confirmed the news to
Deadline.
The Punisher
had just launched its second season last month, and Netflix confirmed there will not be a third season.
Jessica Jones
Season 3 will still premiere on the streaming service, but after that, the show is done as well. Netflix thanked Marvel for their five year partnership and thanked the fans for their viewership.
Marvel followed with its own statement from Head of Marvel TV Jeph Loeb. He outlines the number of teams it took "to write, produce, direct, edit, and score 13 seasons and 161 one-hour episodes" of four shows and a miniseries, and thanked the fans for their support. "Our Network partner may have decided they no longer want to continue telling the tales of these great characters... but you know Marvel better than that," Loeb wrote. "As Matthew Murdock's Dad once said, 'The measure of a man is not how he gets knocked to the mat, it's how he gets back up.'
"To be continued...!"