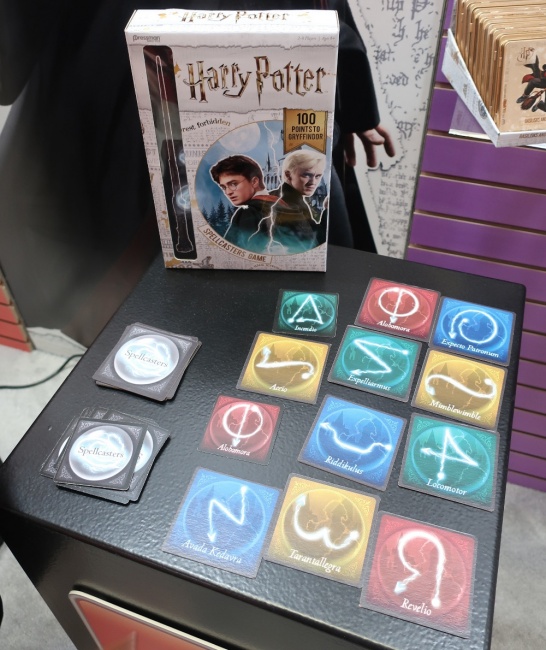 Goliath Games was showing off some of their Fall 2019 product plans at the New York Toy Fair, including the
Harry Potter Spellcasters Game
,
Harry Potter: Dumbledore's Army
, both produced under Goliath's Pressman mark, the construction toy
BoomTrix
, and a line of customizable light-up figurines called
Glowbots
.
In the Harry Potter Spellcasters Game, players try to "cast spells" by drawing patterns in the air using the game's magic wand, while their partner tries to guess which spell they are trying to cast. The game includes cards that depict the wand motions required for each spell, along with a collectible wand.
The game is intended for 2 to 8 players, ages 6 and up, and takes about 20 minutes to play. MSRP is $19.99.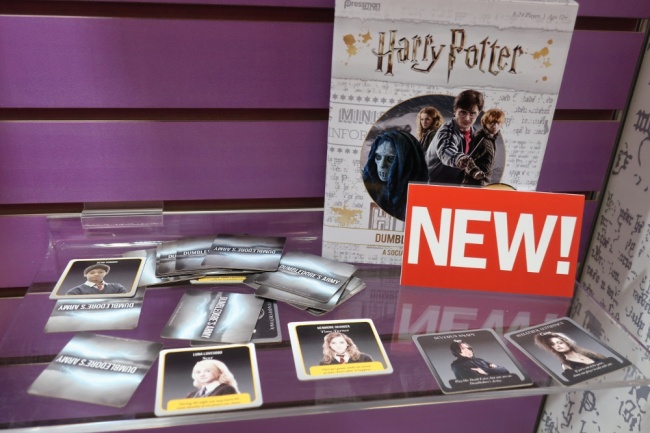 The second
Harry Potter
game displayed was
Dumbledore's Army
, a social-deduction game similar to the
Werewolf
party game. The players are secretly either Death Eaters or good wizards, and each character has their own special abilities to use during the game. The goal is to eliminate the opposing side or banish them to Azkaban.
Dumbledore's Army is for 6 to 24 players, ages 8 and up. MSRP will be between $15.99 and $20.00.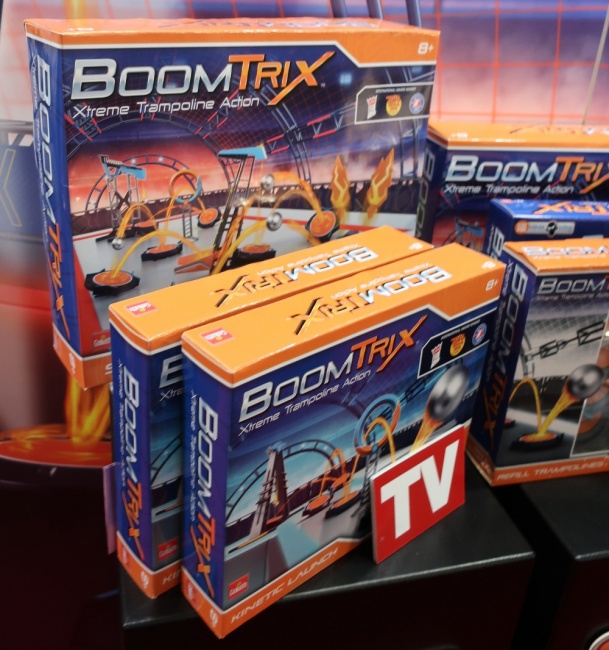 BoomTrix
is a series of building kits that allow users to construct obstacle courses using small trampolines and a variety of constructions, then launch metal balls in an effort to complete the course without going astray.
The base set for BoomTrix will include two launchers and a set of trampolines. Additional trampolines, launchers, and other components will be available separately. The line is already on sale in Europe, and Goliath will be bringing it stateside later this year.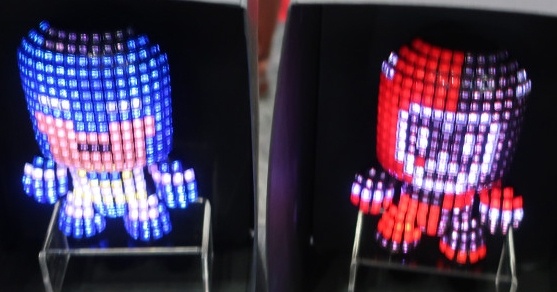 Goliath is also offering a new line of collectible figurines called
Glowbots
, which are reminiscent of the classic
Lite Brite
toy. Each
Glowbot
comes with a set of translucent pegs that can be inserted into the three-dimensional model, allowing the creation of a variety of characters. The line will include a number of licensed characters, including the Batman, Wonder Woman, Superman, and the Joker. Expansion peg packs will also be available to allow users to create different characters.
MSRP is $24.99 per Glowbot.
Goliath will be supporting BoomTrix and Glowbots through television advertising.