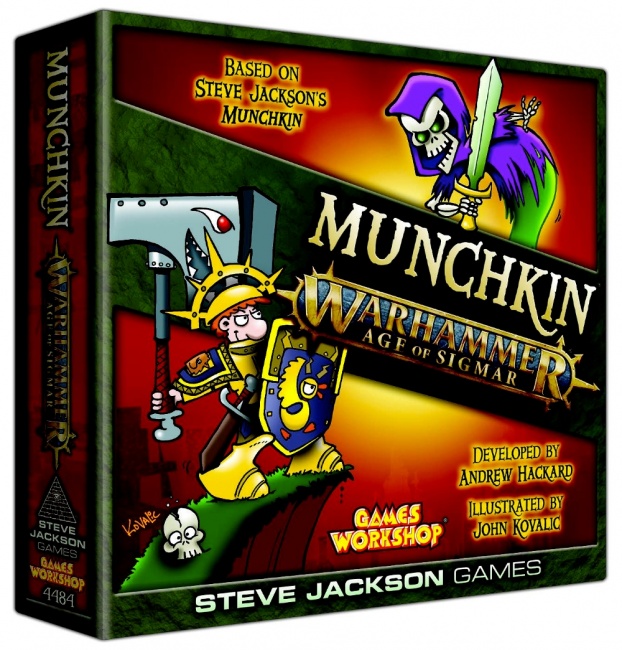 At the GAMA Trade Show, Steve Jackson Games unveiled the next licensed Games Workshop iteration to join its powerhouse
Munchkin
family of games –
Munchkin Warhammer Age of Sigmar.
Tentatively scheduled for November, Munchkin Warhammer Age of Sigmar takes the Eight Realms of Age of Sigmar and mashes it with the card game of killing monsters and taking their stuff, creating an epic new battleground for players to explore.
The Deluxe format game was developed by Steve Jackson Line Editor Andrew Hackard in close consultation with Games Workshop, and illustrations will be provided by principle Munchkin line artist (and total Warhammer fanboy) John Kovalic. It will be compatible with Munchkin Warhammer 40,000 and the rest of the extensive Munchkin library. MSRP is $29.95. Two 112-card expansions will follow in 2020.
Munchkin Warhammer 40,000 launched this spring and is already scheduled for a reprint, which will arrive in time for the two expansions Faith and Firepower and Savagery and Sorcery debuting this summer (see "Space Wolves, Thousand Sons Invade 'Munchkin Warhammer 40,000'").