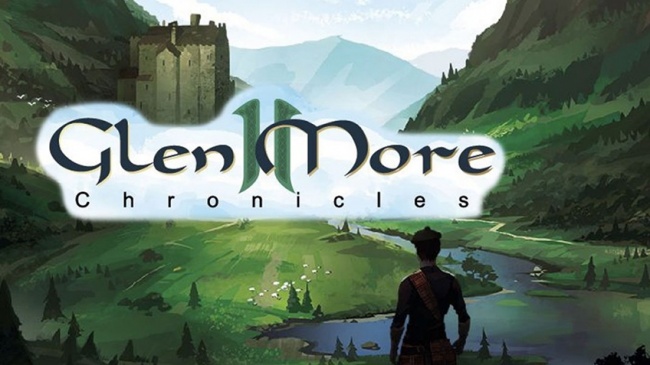 Renegade Game Studios has partnered with Funtails to bring
Glen More II: Chronicles
to trade.
Designed by Matthias Cramer, the tile-laying game is a sequel to 2010's popular Glen More, wherein players assumed the roles of Scottish clans, advancing them through history as they built territory, wealth, and power. The new version is a standalone game that expands considerably on the original.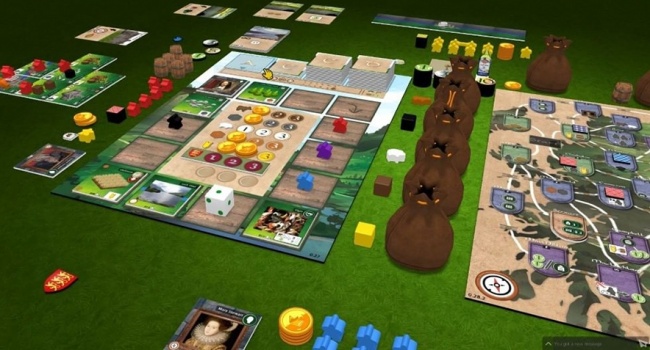 Players assume the identity of a clan in the Middle Ages that they attempt to advance all the way into the 19th Century. This is accomplished by making whiskey, selling goods, expanding their territory, taking possession of landmarks, and winning influence. Tiles activate existing ones when they are placed, manufacturing resources the players use to advance their goals. In addition to more tiles and new rules from the original version, the new edition adds eight chronicles – extra rules, win conditions, and prizes based on aspects of Scottish legend and history – to increase replayability.
Glen More II: Chronicles is for two to four players, ages 12 and up. It plays in approximately 90 to 120 minutes.
Funtails raised $88,068 from 1457 backers for the game on Kickstarter. The Renegade Game Studios edition is due in stores in late 2019. An MSRP has not yet been announced.