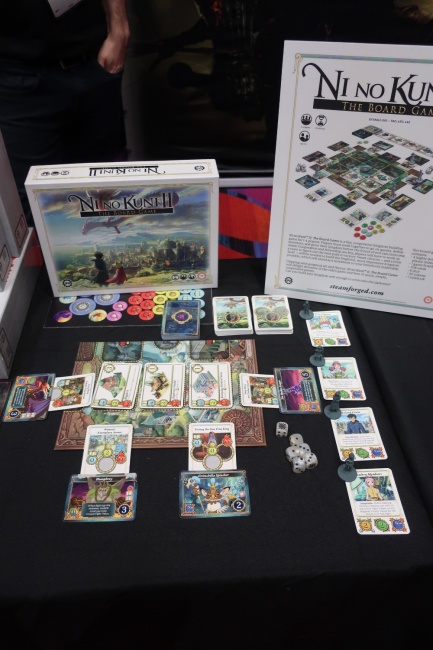 Level-5 video game
Ni no Kuni II,
which includes work by Studio Ghibli alumni, is getting a board game adaption from Steamforged Games in Q3, the company announced at GAMA Trade Show. Featuring cooperative play and art from the video game, SFG aims at a Gen Con release.
The cooperative game pits players against the forces of darkness that originally destroyed the kingdom. Played over a course of five turns, the team chooses quests to acquire resources to rebuild the kingdom. Each quest features a monster that must be overcome before the players can return with their goods. At the end of the game, players fight the big boss, whose power is enhanced by any monsters they have not yet defeated. The goal is to build the most beautiful and magnificent kingdom possible.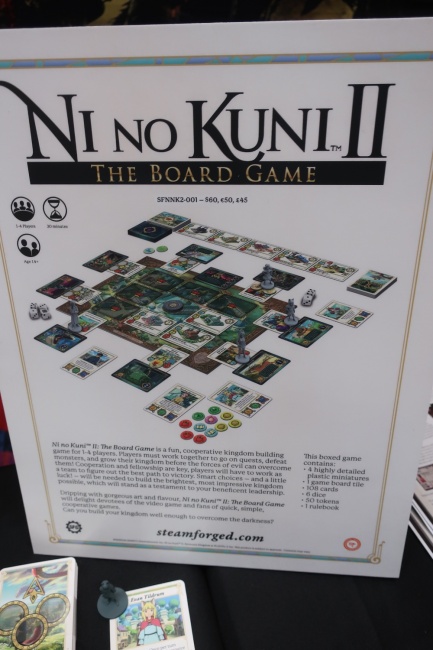 Ni no Kuni II: The Board Game
comes with four plastic miniatures, a game board, 108 cards, six dice and 50 tokens. It is designed for one to four players, aged 14 and up, to play in about 30 minutes. MSRP is $60.00.
Level-5 (Dragon Quest IX, Dark Cloud) developed the fantasy role playing game Ni no Kuni in 2008 with Studio Ghibli, the animation house behind Princess Mononoke, Spirited Away, and My Neighbor Totoro. For Ni no Kuni II includes work by former Ghibli animator and character designer Yoshiyuki Momose and a score by Joe Hisaishi, who created music for nearly every single Miyazaki film.