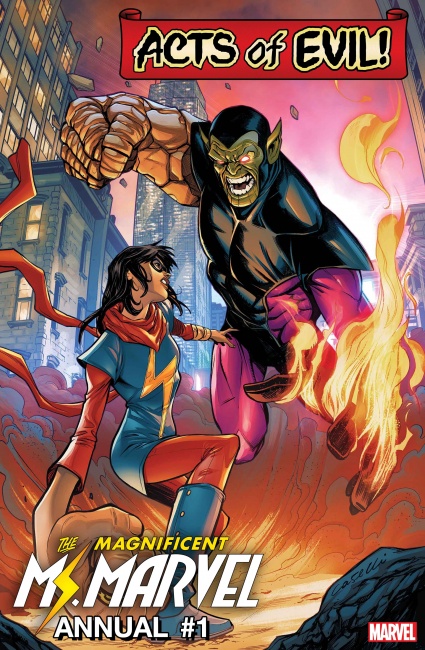 Marvel Comics will launch
Acts of Evil
this July, starting with three annuals. The event will continue into August and September.
Ms. Marvel Annual #1: Ms. Marvel vs. Super Skrull, is written by Magdalene Visaggio (Dazzler: X-Song), with art by Jon Lim and cover by Stefano Caselli (The Amazing Spider-Man).
Punisher Annual #1: Punisher vs. Brood Queen, is written by Karla Pacheco (Secret Empire: Brave New World), with art by Adam Gorham (New Mutants: Dead Souls) and cover by Dustin Weaver (S.H.I.E.L.D.).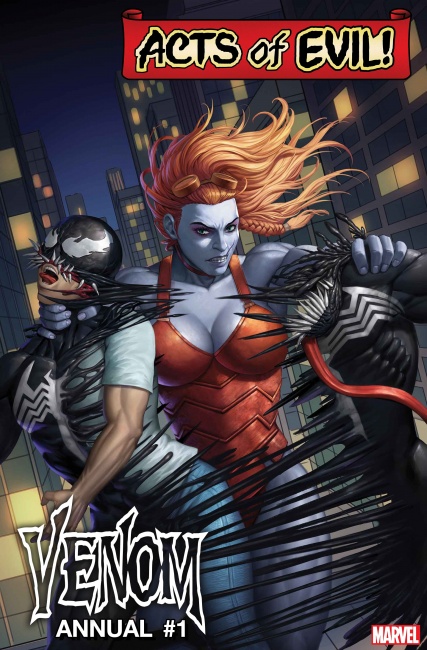 Venom Annual
#1:
Venom vs. Lady Hellbender
,
is written by Ryan Cady (
Old Man Logan Annual
), with art by Simone Di Meo (
Old Man Logan
Annual) and cover by Woo Dae Shim (
War of the Realms: New Agents of Atlas
).
Acts of Evil features encounters between Marvel's heroes against enemies they have never faced. Editor Kathleen Wisneski teased, "You know what everyone says is worse than the devil? The devil you don't know!"
Marvel announced another summer villain-centric event at C2E2 last month with Absolute Carnage (see "The Marvel Universe Will Be Overrun With 'Absolute Carnage'").
Click Below To See The Cover Art!