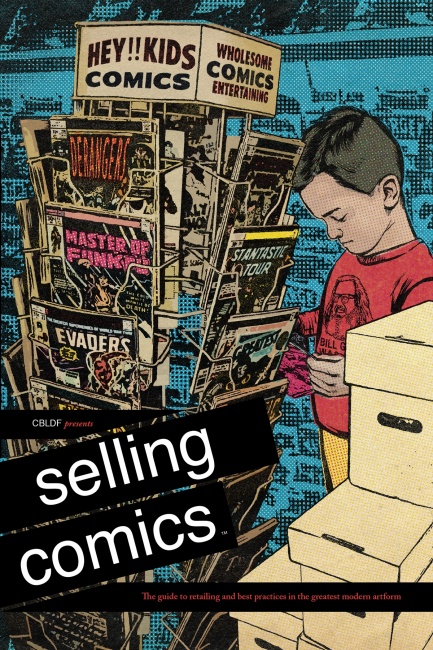 The Comic Book Legal Defense Fund (CBLDF) has created a guidebook to comic retailing which will release on September 24.
CBLDF Presents Selling Comics: The Guide to Retailing and Best Practices in the Greatest Modern Artform includes key nuts and bolts for developing and running a modern comics shop, as well as "best practices" guidelines and essays from industry experts on how to train staff, diversify product lines, and host successful in-store events.
The 144-page, black and white trade paperback, published by Dark Horse, has an MSRP of $14.99.