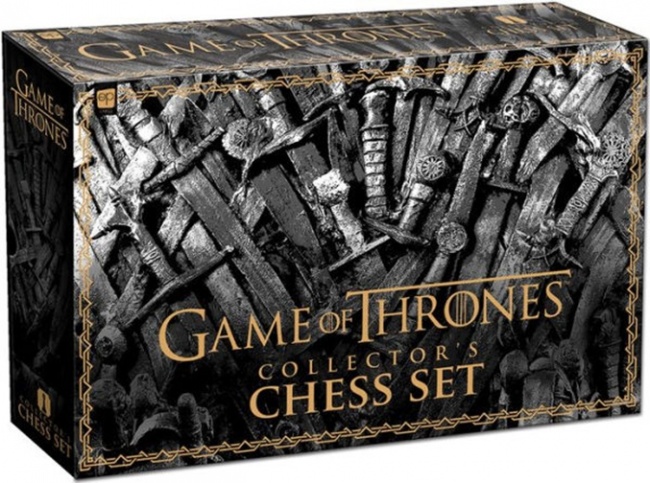 USAopoly (The Op) has partnered with HBO Licensing & Retail to release a series-inspired
Games of Thrones Collector's Chess Set
in July.
The resin pieces are sculpted in likenesses of the show's stars and pits Westeros against the White Walkers. Jon Snow and Daenerys Targaryen are the king and queen for Westeros, with Jaime Lannister and Brienne of Tarth as knights, Tyrion Lannister and Tormund Giantsbane as bishops, and dragons Drogon and Rhaegal as rooks. The pawns are members of The Unsullied. The White Walkers feature The Ice King and the ice dragon Viserion as rulers, undead horses as knights, white walkers as bishops, resurrected Wildling Giants as rooks, and wights as the pawns. The board is Iron Throne-themed and has an antique metallic gold checkerboard, with a dragon-scale back wrap.
Game of Thrones Collector's Chess Set retails for $99.
See images in the gallery below.