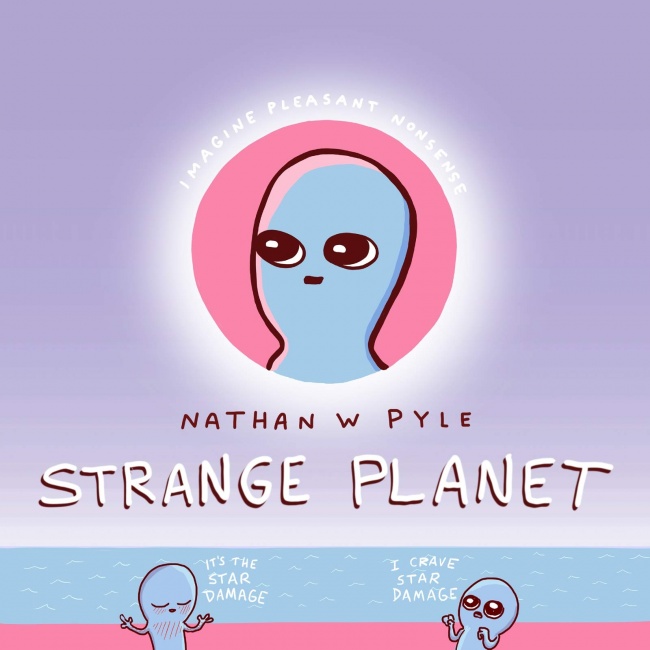 HarperCollins' Morrow Gift will release
Strange Planet,
a print collection of Nathan W. Pyle's Instagram comics, which have 2.2 million followers, on November 19.
Much like Saturday Night Live's Coneheads, the series follows a group of extraterrestrials as they go about daily tasks and converse in unusual language patterns that show they do not perceive social and cultural cues the same way as humans. The book will cover a full life cycle on the Being Family's lives on their planet, including Gaining a Sibling, Attaining a Beast, and Beginning a Vocation. There are also dozens of never seen illustrations.
The 144-page hardcover has an MSRP of $14.99.