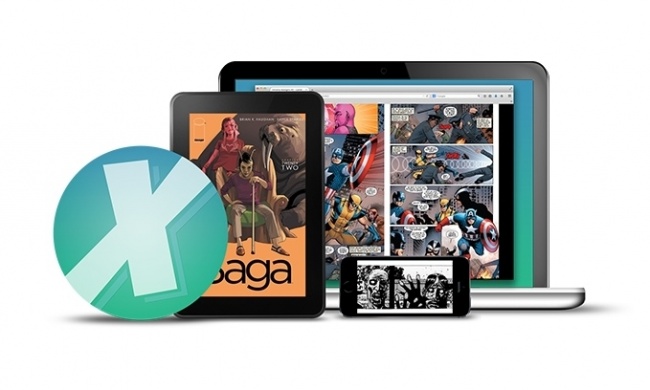 Digital comic sales in the U.S. and Canada were around $100 million in 2018, ICv2 estimates based on interviews with industry figures. That's up $10 million from our estimate for 2017, behind increased breadth of titles across multiple platforms. That number does not include subscription-based services.
Digital sales of manga have been strong, with Kindle a particularly hospitable environment. With that trend and increasing amounts of content available, Kindle is likely the #2 overall retailer of digital comics, after comiXology, with I-Books third, Google Play fourth, and the rest below. Companies that sell through their own branded apps typically place them in the second or third rank for a la carte sales.
The popularity of digital comics in the U.S. is far behind the situation in Japan, where digital sales passed physical manga sales in 2017, according to
Japan Times
, or in Korea, where webtoons dominate the market.
Beyond the $100 million in a la carte download-to-own sales, subscription-based offerings were also growing, a trend that is likely to continue. While not all publishers are participating in subscription-based offerings such as comiXology Unlimited and Kindle Unlimited, and those that are participating do so with varying percentages of their catalogues, the trend is definitely bullish for all-you-can-read platforms. InkyPen, a new platform initially available on the Nintendo Switch, was a new player in the subscription-based comics business in 2018 (see "
New Digital Comics Service Inkypen to Debut on Nintendo Switch
"). Other subscription based services include ComicBlitz and Crunchyroll.
One mid-sized publisher we interviewed told us its sales were 65% DTO, 35% subscription in 2018, a big move from its 90/10 split in 2017.
Over-the-top subscription-based digital comics services are also growing, with DC adding 20,000 digital comics to its DC Universe streaming service along with original video and access to limited DC Collectibles. VIZ Media offers a freemium program through its Shonen Jump app, with some content free and access to over 10,000 manga chapters for $1.99/month. Marvel continues to add content to its Marvel Unlimited service.
Whether through third party sites or their own sites and apps, publishers are typically windowing their digital content, with new products available only through a la carte purchases, and inclusion in subscription-based services only after some period of time has passed.
It's unclear whether the subscription-based services are cannibalizing download-to-own sales of older material, or if sales of older material would have dropped anyway as consumers getting used to digital comics filled out the backlist titles they wanted and started to focus more on new material. Most seem to regard the growth of subscription-based sales as inevitable, citing the experience in music and video as parallels. "You can't put the toothpaste back in," one publisher told us.
Digital comics in libraries also continue to grow, through Zinio, Overdrive, Hoopla, and iVerse.
The growth in digital comics sales in 2018 was part of a larger picture of growth for the medium (see "Comics and Graphic Novel Sales Hit New High in 2018").