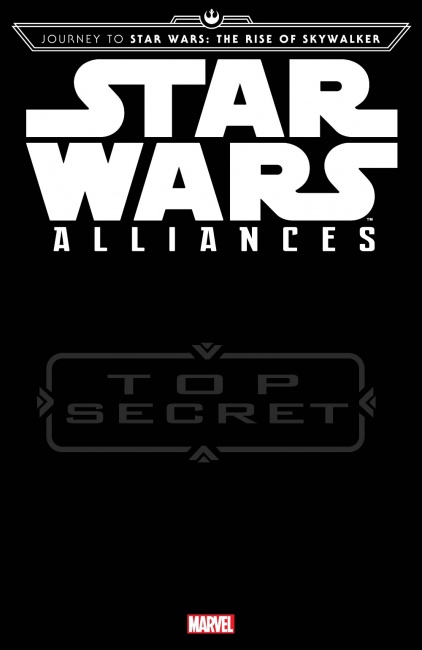 For Star Wars Day (May 4), Disney announced a new publishing program that will include comics and books that will bridge the story gap between
Star Wars: The Last Jedi
and
Star Wars: The Rise of Skywalker.
The Journey to Star Wars: Rise of Skywalker publishing program will feature new stories that take place between the end of Star Wars: The Last Jedi and the start of Star Wars: The Rise of Skywalker. Some of the books and comics will include hints and Easter eggs for the new film.
Marvel Comics will release Journey to Star Wars: The Rise of Skywalker: Allegiance, written by Ethan Sacks and drawn by Luke Ross. The four-issue weekly miniseries will launch on October 9. The story will see General Leia and the surviving Resistance members on the run, and needing to reach out to the Mon Calamari for help.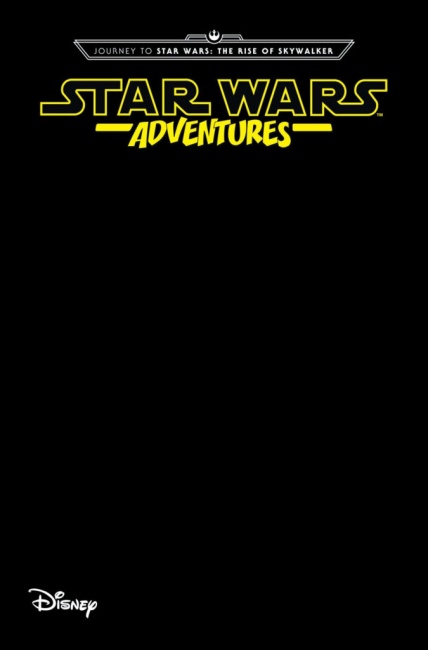 IDW Publishing will dedicate several issues its ongoing kids comic
Star Wars Adventures
to the new publishing program (see "
IDW to Produce 'Star Wars' Kids Comics
"). John Barber, Michael Moreci, Derek Charm, and Tony Fleecs will produce a series of original stories for issue #27 – 29. The issues will be released in October, November, and December 2019. One story will follow the Wookiees of Kashyyyk as they defend their homeworld from the armies of the First Order. In another story, R2-D2, C-3PO, and BB-8 must team up for a droid-tastic
Mission Impossible
for the Resistance.
Additional titles which recount the ongoing battles between the Resistance and the First Order, as well as outlining the general state of the galaxy, include Resistance Reborn, an adult novel by Rebecca Roanhorse; Force Collector, a YA novel by Kevin Shinick; We are the Resistance a Little Golden Book by Elizabeth Schaefer and drawn by Alan Baston; Choose Your Destiny: A Finn & Poe Adventure, a chapter book written by Cavan Scott and drawn by Elsa Charretier; Spark of the Resistance a middle grade novel by Justina Ireland and drawn by Phil Noto; Star Wars: The Ultimate Pop-up Galaxy from Insight Editions; Official Movie Special magazine special from Titan; as well as several new editions of Star Wars reference guides by DK, sticker books, sound books, coloring and activity books,
Star Wars: The Rise of Skywalker opens in theaters on December 20 (see "'Star Wars Episode IX' Teaser Drops").
See promotional covers for several releases in the gallery below!