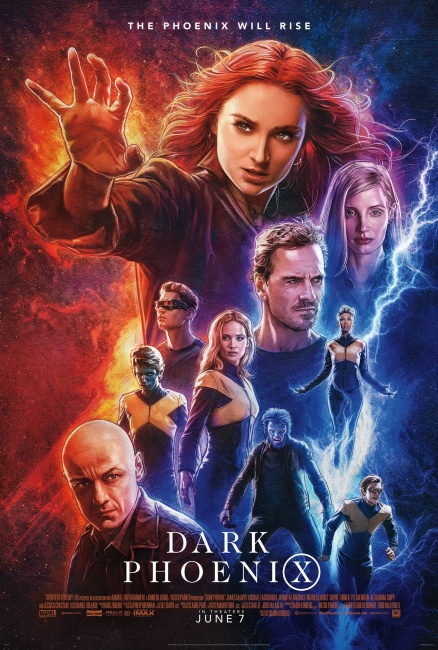 Twentieth Century Fox has announced an X-Men Celebration on Monday, May 13, and released a new
Dark Phoenix
poster.
Fox is celebrating the upcoming theatrical release of Dark Phoenix with fans around the world on Monday, May 13 with special events at 12 North American comic stores and online @Xmenmovies on Facebook, Instagram and Twitter. Fans can enter for a chance to win autographed memorabilia, watch exclusive new content, and purchase advanced movie tickets for the June 7.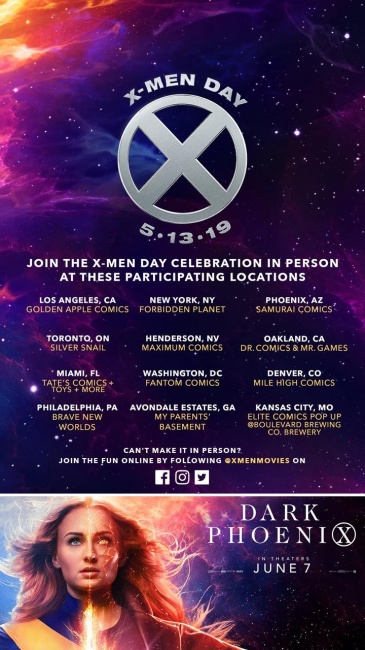 The last full trailer can be seen here: "
New Trailer and Poster Reveal for Fox's 'Dark Phoenix'
."
Marvel is releasing a Facimile Edition of the climax of the Dark Phoenix Saga in July (see "Relive Classic X-Men Moments in July").