Gale Force Nine has a number of new pieces for its
Battlefield in a Box
series of pre-painted terrain. All seven kits are set for June release.
Each set is sold separately but paired with another unit, so players can customize the look of their miniatures battles. The Chieftain's Hut and Bestial Huts kits create a tribal village for fantasy settings. The Chieftain's Hut contains one piece and retails for $20; Bestial Huts features two identical smaller huts for $25.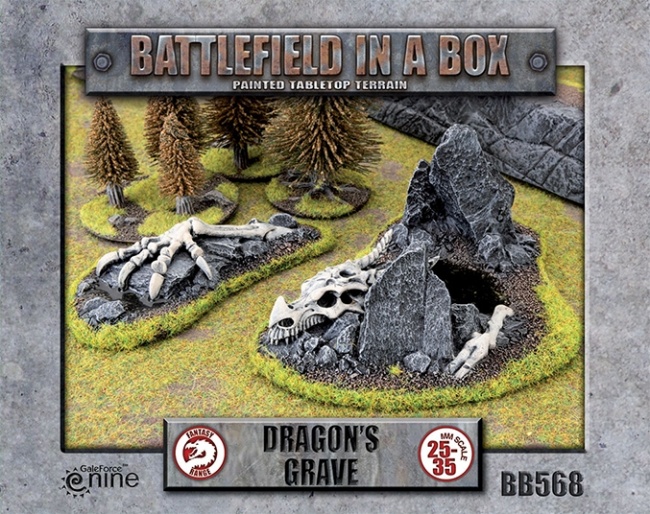 For players who want to fight in haunted terrain, the
Sacrificial Rocks
set comes with six units of varying size, all of which have skulls set into the simulated rock face. The kit retails for $25. It can be paired with the
Dragon's Grave
set which has two pieces – one of with a dragon skull and a second with a skeletal claw.
Dragon's Grave
retails for $20.
Energon Crystals have six sculpts of purple crystals suitable for sci-fi gaming. Its MSRP is $25. And a Large Hill and Extra Large Hill come with a hill and a package of GF9's Static Grass to customize it. Both retail for $35.
All the terrain is usable for any scale miniatures and comes pre-painted and ready to use out of the box. The hills can be used as-is for dirt or desert settings, or they can be covered in the grass that comes in the box.
Click below for an image gallery.