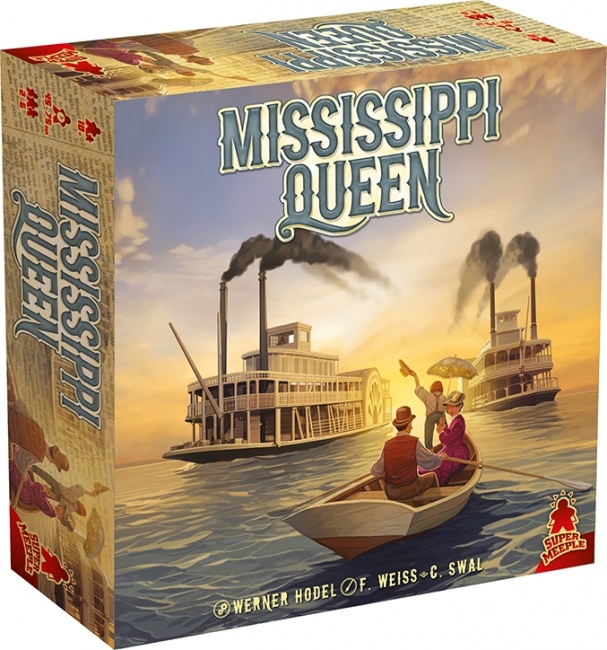 Luma will return 1997
Spiel de Jahre
-winner
Mississippi Queen
to North America. Published by Super Meeple, the new edition of Werner Hodel's classic ships in Q3.
A race game with resource management, the game has players maneuvering paddleboats down the Mississippi River. At the start, the course down the river is unknown and is revealed as the game progresses, including obstacles such as sandbars and floating logs. Each player has a limited supply of coal, so maneuvers have to be planned carefully.
The new edition includes the original base game and the 1998 expansion
The Black Rose
, which increased the number of players from four to six and introduced a seventh boat, the titular Black Rose
,
which is controlled by the player in last place and can be used to interfere with the leaders.
Mississippi Queen
comes with 18 river tiles, 7 paddleboat tokens, 14 paddle wheels tokens, 16 passenger tokens, a turn order / arrival tile, a direction dial, and a measure gauge. MSRP is $49.99. The game accommodates two to six players, aged 10 and up, and plays in about 45 minutes.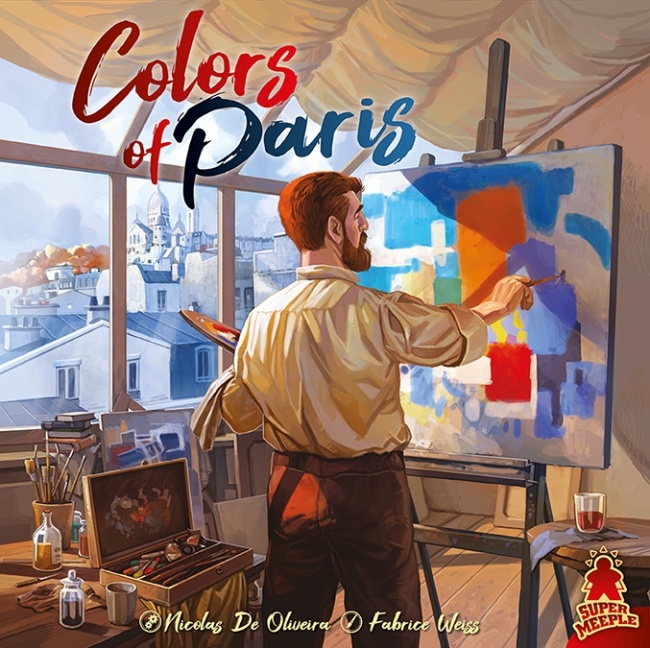 In
Colors of Paris
, also from Super Meeple, players take on the role of Impressionist painters attempting to fulfill as many orders as quickly as possible. The worker placement game balances improving craft with finishing more paintings than the competition.
Colors of Paris
includes a double-layer Central board, four player boards, 24 assistant meeples, 12 development markers 211 pigment cubes, 32 painting cards, 12 prestige point tokens, four forbidden action tokens, 1 first-player token, four easels, 15 bonus cards, and eight painter tiles. The game is two-four players ages 10+, and plays in about 20 minutes. Expected ship date is Q3. MSRP is $49.99.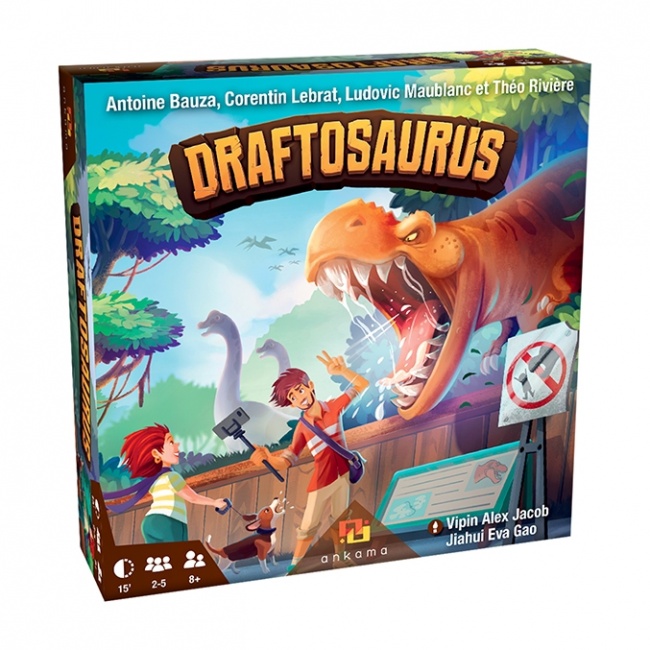 Finally,
Draftosaurus
, the new family game from Ankama, releases June 27. Designed by Antoine Bauza (
7 Wonders
,
Hanabi
), Corentin Lebrat (
Takenoko: Chibis
), Ludovic Maublanc (
Ca$h 'n' Gun$
), and Théo Rivière (
Nagaraja
), players select a dinosaur meeple from their hand and place it on their board where it will score the most points at the end of the game. The remaining meeples are passed to the next player, who does the same. When all the dinosaurs are placed, points are scored, and a winner determined.
Draftosaurus
ships with 60 dinosaur meeples, one bag, and five double-sided player boards. Two to five players ages eight and up can play in about 15 minutes. MSRP is $24.99.
Click Gallery below for full-size box images and a set-up pic of Draftasaurus!