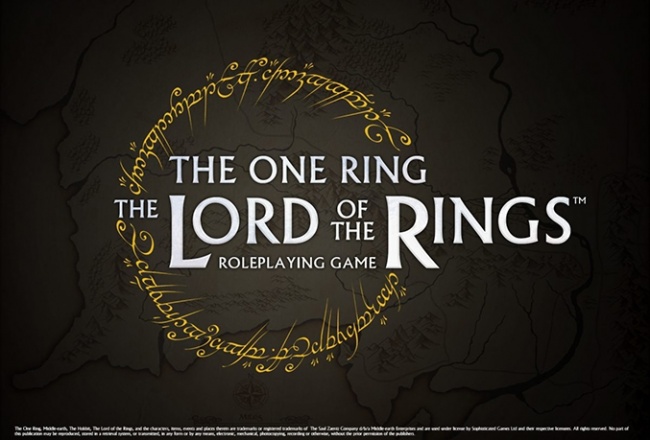 Cubicle 7 will send players back to Middle-earth with a second edition of its licensed
Lord of the Rings
roleplaying game,
The One Ring
. Rollout of the new products is slated for between Q4 of 2019 and Q1 of 2020.
The original edition, published in 2011, set the story around the time of Bilbo Baggins's quest with the dwarves to The Lonely Mountain. The second edition takes place 25 years after the death of Smaug and puts the players on the forefront of events leading up to The War of the Ring.
Planned releases include a 352-page
Core Book
with new maps, art, and rules; a
Starter Set
with an adventure quest to The Misty Mountains, quickstart rules, six pre-generated characters, a set of dice, and handouts; a Loremaster's screen with 32 adventure seeds; the
Fell Foes
bestiary; a setting book for Minas Tirith;
The Errantries of the King
– an adventure book set in Gondor; and the long-awaited adventure,
Moria – The Long Dark
.
In a rare move for RPGs, Cubicle 7 announced that all first-edition material would be usable with the new rules with slight adjustments, so players won't have to start completely over.
Exact release dates and MSRPs were not yet available. The original edition won several ENnie awards for its production values and was an Origins Award nominee for "Best Roleplaying Game" (see "
2017 Origins Awards Nominees
").
News of the new edition follows on Cubicle 7's announcement that it will also be assuming publishing the
Warhammer 40,000
roleplaying game,
Wrath & Glory
from Ulisses Spiele, in addition to the
Age of Sigmar
RPG,
Soulbound
(see "
'Warhammer 40K – Wrath & Glory' Gets New English Publisher
").