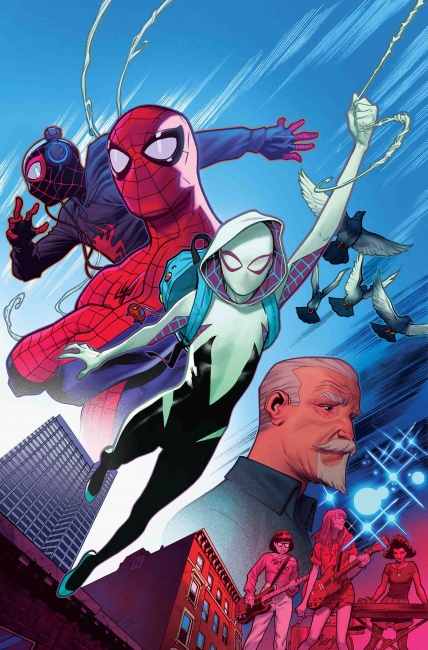 Two of Gwen Stacy's alter-egos will be launching new adventures in August: Ghost-Spider and Gwenpool.
Ghost-Spider #1 is written by Seanan McGuire with art by by Takeshi Miyazawa. The main cover for issue 1 will be done by Jorge Molina, with variants by Joe Quesada and TBA. Tired of dodging her rep on Earth-65, Gwen travels to Earth-616 to go to school at ESU and engage in super-heroic adventures. Of course, a villain has noticed Gwen's multiverse jumping. The series launches on August 21.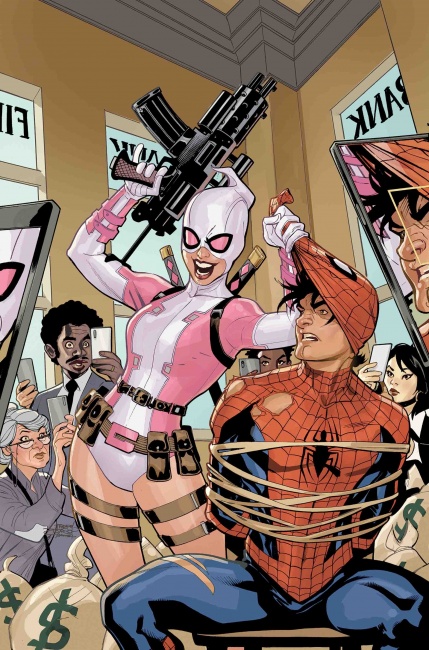 Gwenpool Strikes Back
is a five-issue miniseries written by Leah Williams and drawn by David Baldeon. The issue 1 cover is drawn by Terry Dodson, with variants by Chris Bachalo, Ema Lupacchino, Gurihiru, Logan Lubera, and Amanda Conner also available. The fabulous Gwen Poole does not want to disappear as a comic character, so she's going to make an impression on the Marvel Universe in a big way. For starters, she'll unmask Spider-Man! Then possibly get some real super-powers? The series launches on August 14.
(See two Ghost-Spider and three Gwenpool covers in the gallery below!)