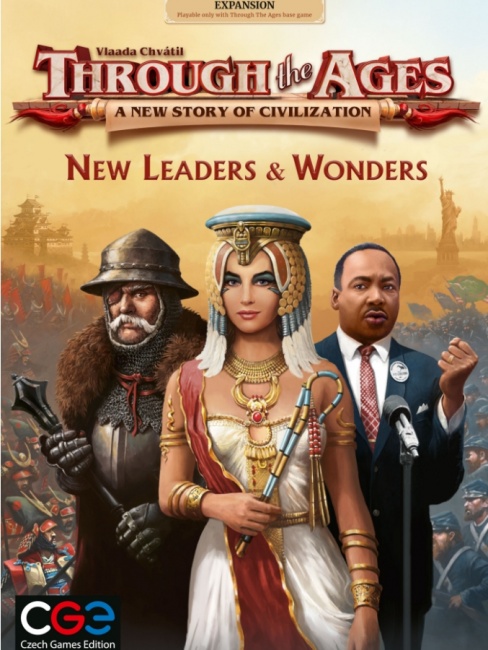 Czech Games Edition will release
New Leaders & Wonders,
an expansion for
Through the Ages: A Story of Civilization
by original designer Vlaada Chvatil.
Through the Ages is a card drafting and resource management game where players attempt to build the best civilization. Technologies, politics and military might are help guide players as they try to develop a nation with the most culture to win the game. New Leaders & Wonders add new leaders, wonders and military cards to the base game to help players change the flow of history.
The expansion is for 2 to 4 players, age 14 and up, and plays in 2 hours. Release is planned for this fall; MSRP has not yet been announced. New Leaders & Wonders requires a base copy of the game to play.
In April, Czech Games Edition announced Sanctum for release this year (see "Czech Games Edition Goes Monster Slaying in 'Sanctum'").