Asmodee USA Distribution will launch a refreshed AsmoPlay program for in-store casual play events in July, the company announced at Origins Trade Day today. The new program will offer free bi-monthly premium boxes to support casual play events in whatever format a retailer chooses. Options include, but are not limited to running a big AsmoPlay day or holding different events for each supported game.
AsmoPlay boxes, released around a theme every two months, will contain promotional items for five games, which can be used to reward participation in events, run unique scenarios, or support play in other ways.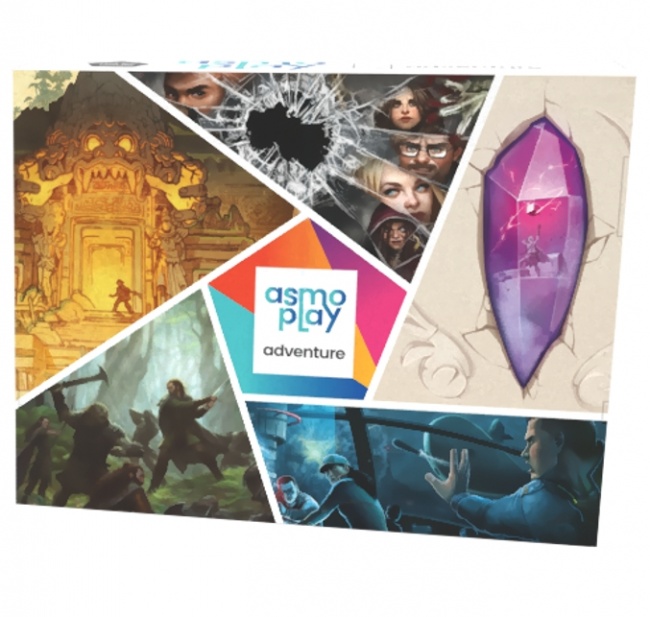 The July box, themed "Adventure," will contain the following:
Extended art hero cards for Lord of the Rings: Journeys in Middle-Earth from Fantasy Flight Games
Giggles the Clown Survivor for Dead of Winter from Plaid Hat
Metal first player coin for Nagaraja from Hurrican
Three different promos for Dice Forge: Rebellion from Libellud
Special Operations maps for Captain Sonar from Matagot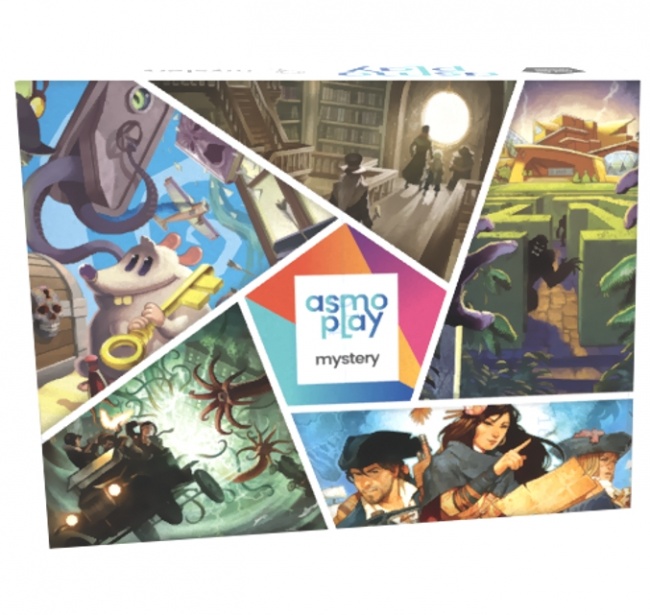 The September box will be themed "Mystery."
The free boxes will be available to retailers that participate in Asmodee's Best Sellers program, which began last fall and supported retailers that committed to keeping Asmodee USA Distribution's top 40 bestselling games in stock (see "Pro: Top Board Games Fuel Strong Holiday Season"). Retailers remain active in the program by keeping a stock level of at least two copies on each Best Sellers game. The bi-monthly AsmoPlay boxes will be shipped to participating stores with their order upon completing their stock check for any missing titles during an AsmoPlay release month.
Asmodee's old AsmoPlay program, launched in 2015, supported only one game at a time, offering kits that included demo copies but came at a cost (see "Asmodee NA's 2016 AsmoPlay Kits").
"Asmodee USA Distribution is taking the AsmoPlay concept to a whole new level with this revitalized program for premium, casual play events," Asmodee USA Distribution Head of Marketing Ruby Nikolopoulou said of the new program. "We want to be right there with our retailers to help grow their business by supporting their local community of current and future gamers.
Click Gallery below for promo item images!