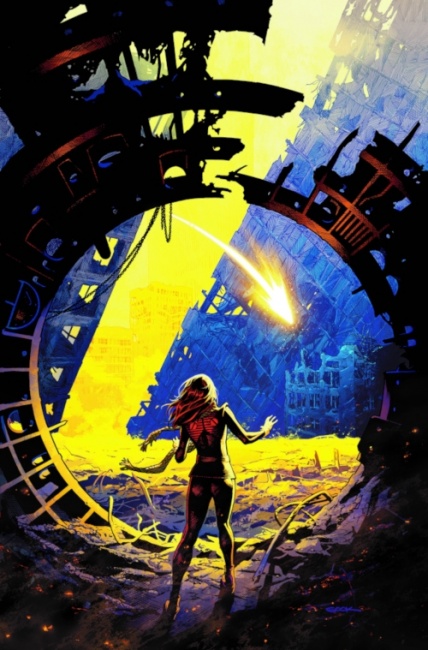 Brian Michael Bendis will write and Jim Lee, Ryan Sook, Nicola Scott and others will draw
Legion of Super-Heroes: Millennium
, a two-issue event book that will lead into a new
Legion of Super-Heroes
ongoing by Bendis and Sook.
The storyline of the prelude features a 1,000-year quest by a DC character who has suddenly become immortal, taking her to future timelines where in issue #1 she meets:
Supergirl, drawn by Jim Lee
Batman Beyond, drawn by Dustin Nguyen
Kamandi, drawn by Andrea Sorrentino
Tommy Tomorrow, drawn by André Lima Araújo
In issue #2, she meets:
Booster Gold, drawn by Nicola Scott
OMAC, drawn by Jim Cheung
A DC "off-world" chapter, drawn by Jeff Dekal
Legion of Super-Heroes, drawn by Ryan Sook
Her quest will connect all of DC's future timelines for the first time. "Since its Silver Age origin, the Legion of Super-Heroes has been the cornerstone of the future DC Universe," Bendis said of the project. "Over time, a wealth of future characters and stories have emerged since the Legion's beginnings and connecting these threads to an updated version of the Legion is a story Ryan and I can't wait to tell."

The first issue will street September 18, and the book is listed as monthly.

Click Gallery below for previews of interior pages from both issues, with art by Nguyen, Sorrentino, Scott, Cheung!