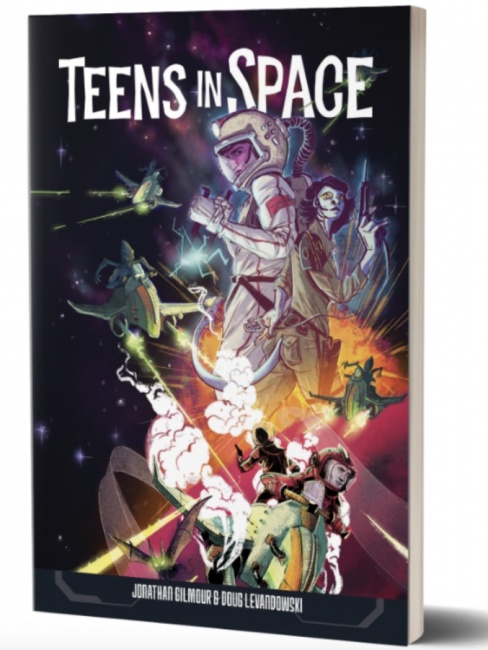 Renegade Game Studios and Hunters Entertainment have announced
Teens in Space
coming this August. The new roleplaying game is designed by Jonathan Gilmour and Doug Levandowski, with art by Hearth Vaughan, the same creative team behind
Kids on Bikes
(see "
'Kids on Bikes' Debuts with Game Accessories
").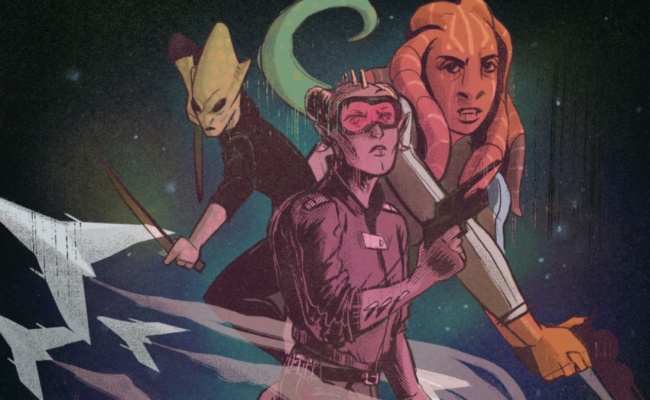 Built on the
Kids on Bikes
system,
Teens in Space
focuses on allowing players to build their characters from various space age tropes and species to be the crew of their own customizable starships. Players will travel the universe in search of adventure and profit, try to keep their ship from falling apart, have the bonds of their crew tested and try to make it home safe.
The 122-page full color softcover book is designed for crews of 2 to 6 players with a dedicated storyteller, for ages 8 and up. MSRP is $25.00 and releases in August.