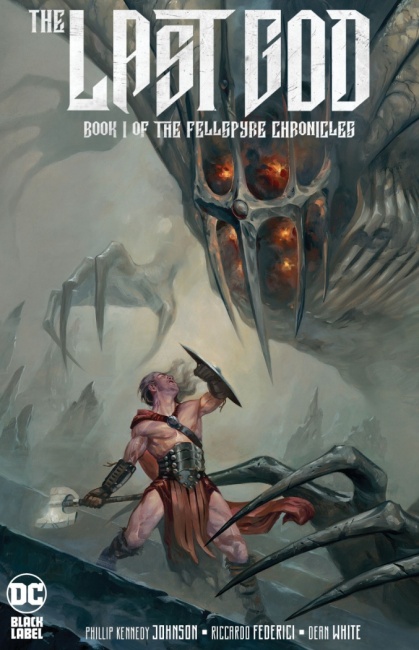 DC Comics will launch
The Last God
this October.
The Last God
features the creative team of writer Phillip Kennedy Johnson (
Last Sons of America
), artist Riccardo Federici (
Dark Knights: Metal - The Murder Machine
) and colorist Dean White (
All-Star Batman
). The new 12-issue miniseries will be released under DC Black Label beginning October 30.
The Last God
tells the story of a cross-generational quest to kill the Last God, a demonic tyrant known as Mol Uhltep. A group of legendary adventurers slayed Mol Uhltep and brought peace and prosperity to the land of Cain Anuun. Thirty years later, when the leader of the original heroes dies, their children and successors learn that the Last God still lives. This new generation of heroes must unearth the secrets of the lie their parents kept and finish what they started without fail.
Click the Gallery below for a look at the art of The Last God!