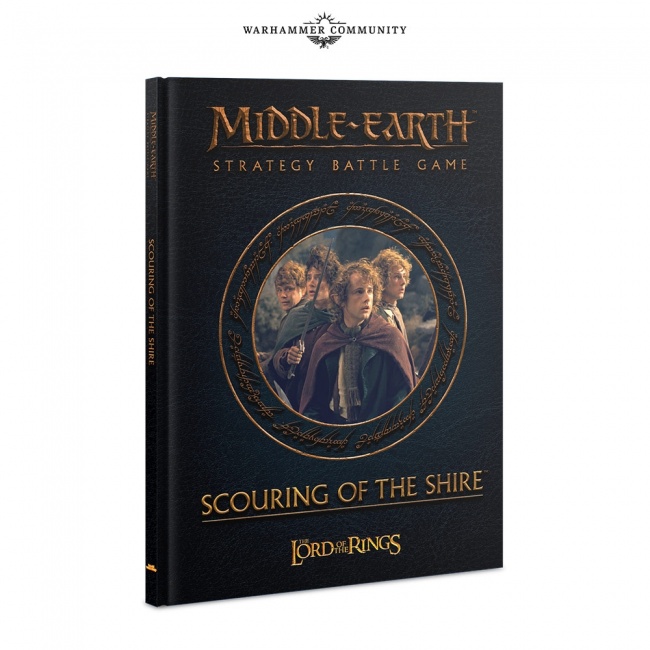 On July 20, Games Workshop will release
Scouring of the Shire
, a hobbit-centered supplement for its
Middle-earth Strategy Battle Game
. A number of out-of-production models will be re-released to support the new book.
Written by Jay Clare (The Lord of the Rings: Quest to Mount Doom), Scouring the Shire is an 80-page hardcover rules supplement and scenario guide inspired by the chapter of the same name in J.R.R. Tolkein's The Return of the King. The book centers on small-scale skirmishes between the Hobbits of the Shire and the "ruffians" who serve the discredited wizard Saruman.
Scouring the Shire includes a history of the Hobbits and the Shire, rules for fielding all-Hobbit armies, complete Legendary Legion army lists for the Defenders of the Shire and The Chief's Ruffians, 16 narrative play scenarios that describe the entire campaign, and 3 additional narrative scenarios that recreate "historical" battles in the Shire. MSRP is $35.00.
This is an updated and revised version of the Scouring of the Shire book Games Workshop published in 2004.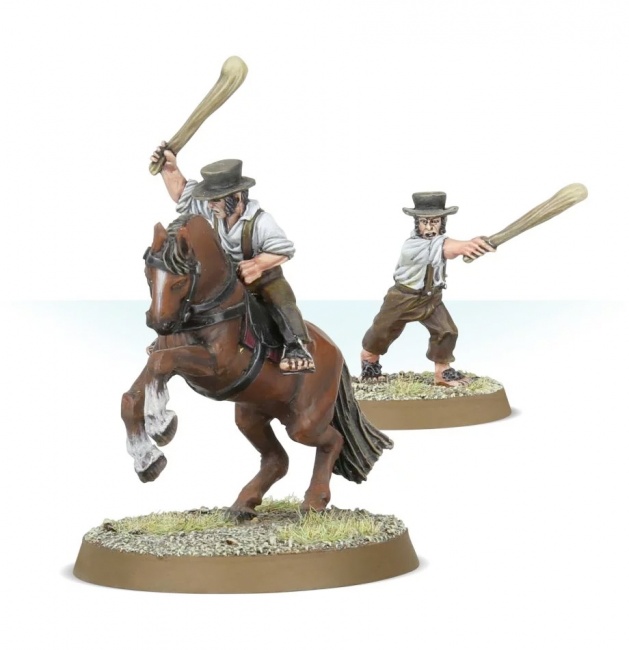 Alongside the new book, Games Workshop will release a number of currently unavailable models, including the Hobbits Bullroarer Took (MSRP $25.00) and Bilbo Baggins (MSRP $8.00), Gandalf the Grey with his cart (MSRP $65.00), and a gang of Ruffians (MSRP $50.00).
Click Gallery below to see pages from the book and images of the miniatures.
Earlier this year, Games Workshop released the Gondor at War book for the Middle-earth Strategy Battle Game (see "'Warhammer Underworlds' and 'Adeptus Titanicus: The Horus Heresy' Expand").