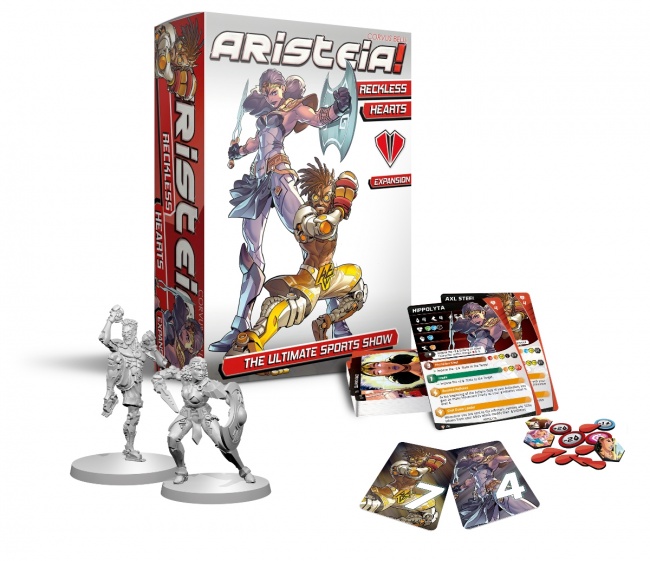 Corvus Belli will release
Reckless Hearts,
a new
expansion for its MOBA-style sports game
Aristeia!
(see "
Review: 'Aristeia!'
"). The
expansion has a fighter character,
Axl Steel
, and a warrior character,
Hippolyta
, with unique abilities and features:
Axl Steel is a fighter character that functions mechanically as a de-buffer. Axl can impose -2 Speed State on a Target, but can also be scorer because he is fast.
Hippolyta is the queen of the Amazons, a warrior, and a leader. Hippolyta can act as both a buffer and a de-buffer. She can increase her team's initiative as well as impose a -2 State an opponent.
Reckless Hearts comes with 2 plastic miniatures, 2 Character cards, 2 Initiative cards, 8 Tactics cards, and the necessary markers to play. The suggested retail price for Reckless Hearts is $21.99.
Click Gallery below for card and miniature pics!