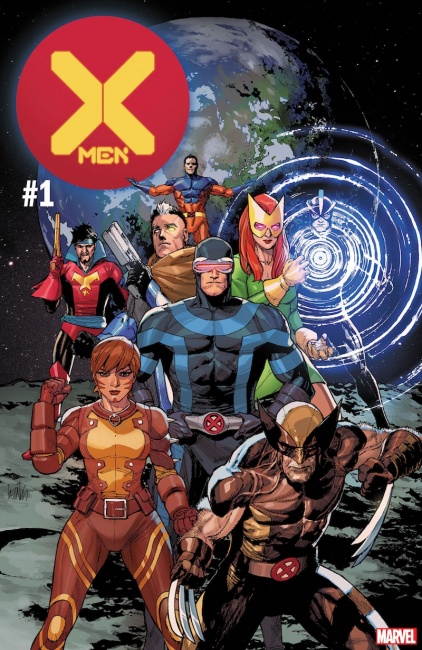 San Diego Comic-Con News
: Marvel had not one but six announcements to make at their Next Big Thing panel at Comic-Con International in San Diego: six new ongoing series that will build on the storylines of
House of X
and
Powers of X,
the twin X-Men series that Marvel announced last March (see "
Paired Hickman X-Men Series Launch in July
"). Those two six-issue series, both written by Jonathan Hickman, will "redefine the X-Men and their place in the Marvel universe," Marvel editor-in-chief C.B. Cebulski said at the time.
At Comic-Con, just a few days away from the launch of House of X, Marvel laid out their plans for the six new series which will carry Hickman's plans for the X-Men into their next phase. Collectively, the six new series will be called the Dawn of X.
Here's a look at Marvel's plans for each one.
X-Men #1, written by Jonathan Hickman with pencils and cover by Leinil Francis Yu, starts a new era for the X-Men with the story of Cyclops, the first X-Man, and his team of mutants. (October 2019)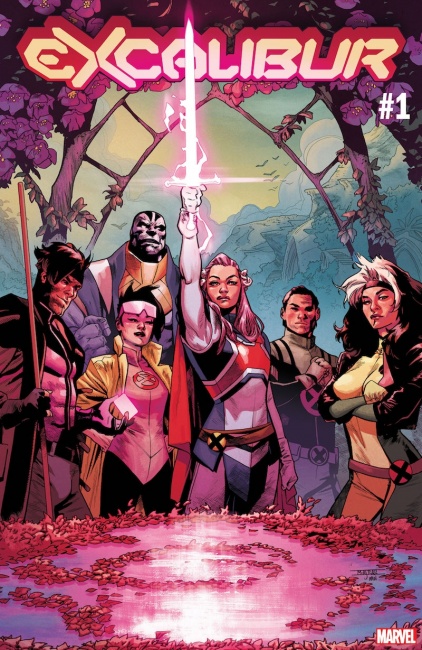 Excalibur
#1, written by Tini Howard, penciled by Marcus To, with a cover by Mahmud Asrar, will explore the relationship between the mutants and the magic of the Otherworld. This series will feature the new Captain Britain, accompanied by Rogue, Gambit, Jubilee, Rictor, and Apocalypse. (October 2019)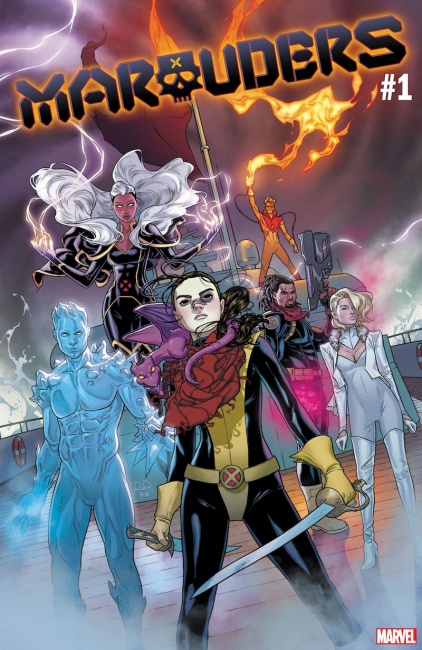 Marauders
#1, written by Gerry Duggan, penciled by Matteo Lolli, with a cover by Russell Dauterman, follows the adventures of the seafaring Marauders: Storm, Pyro, Bishop, and Iceman, who sail under Captain Kate Pryde and are bankrolled by Emma Frost and the Hellfire Trading Company. (October 2019)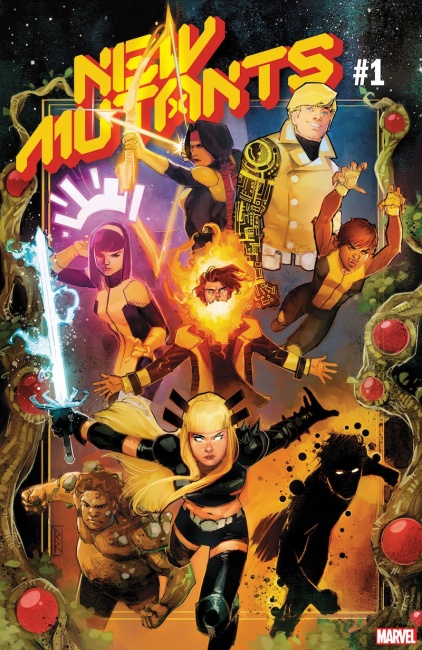 New Mutants
#1, written by Jonathan Hickman and Ed Brisson, with pencils and cover by Rod Reis, features the classic New Mutants team of Sunspot, Wolfsbane, Mirage, Karma, Magik, and Cypher plus two new members, Chamber and Mondo, as they travel to space to find a missing teammate. Hickman will be the sole writer of issue #2. (November 2019)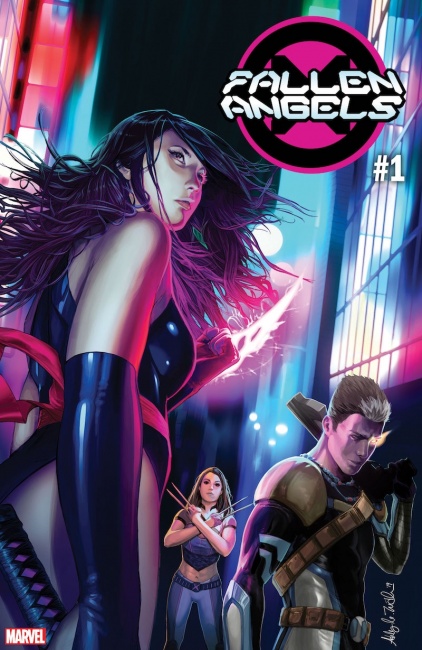 Fallen Angels
#1, written by Bryan Edward Hill, penciled by Szymon Kudranski, with a cover by Ashley Witter, stars Psylocke, who is still trying to gain a foothold in the mutant world when someone from her past shows up and is killed; she recruits other mutants to help her avenge the murder, while Cable and X-23 team up with Kwannon for a new mission that could put all the mutants in jeopardy. (November 2019)
X-Force #1, written by Benjamin Percy and penciled by Joshua Cassara, with a cover by Dustin Weaver, tracks the adventures of the mutant world's spy agency, with Beast, Jean Grey, and Sage handling intelligence and Wolverine, Kid Omega, and Domino assigned to special ops. (November 2019).
Click Gallery below for full-size cover images!