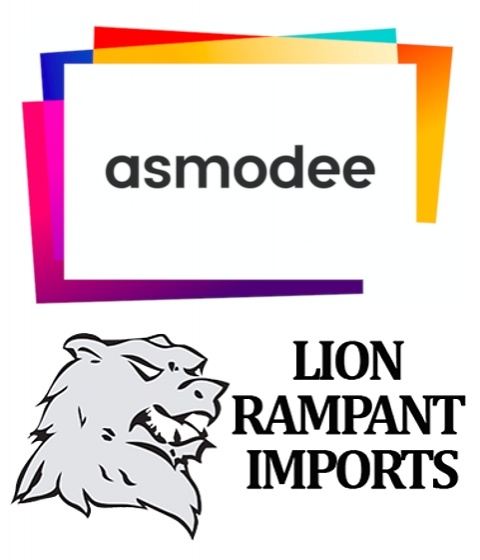 The Asmodee Group has acquired game distributor Lion Rampant Imports of Brantford, Ontario, the companies announced. The acquisition of Lion Rampant, a leading distributor of board games in Canada with growing operations in the U.S., will expand Asmodee's reach in North America, especially in English-speaking areas of Canada.
Lion Rampant has long had a presence in the game distribution business; it was founded in 1992 by Ross Fleming and Rose Kriedemann.
"Lion Rampant and Asmodee had been working together for more than 10 years and this step will allow us to provide our clients with an exhaustive and customized range of products to fulfil any needs," Asmodee Group CEO Stephane Carville said of the deal.
"We are proud to join the Asmodee Group; this will enable Lion Rampant to embark on its the next leg of its existence and continue to prosper and consolidate its position as a true retailer partner," Lion Rampant CEO Ross Fleming said.