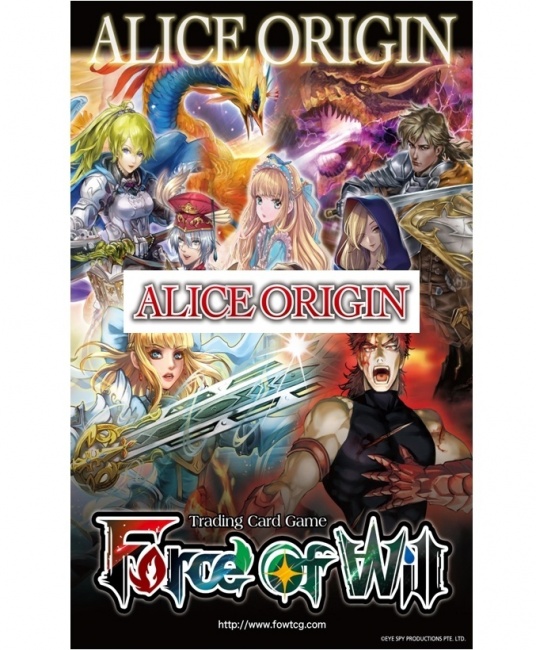 Force of Will, Inc. revealed that prerelease kits for
Force of Will: Alice Origin
will be available for retailers on November 15.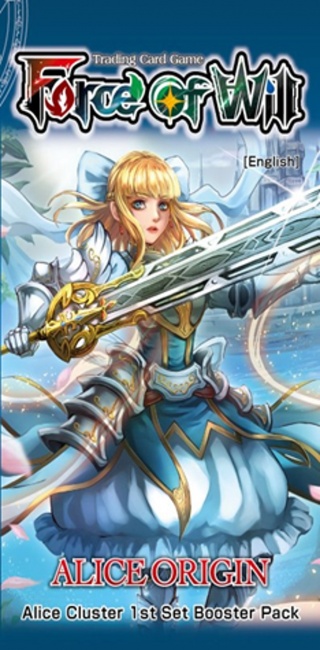 Force of Will, Inc. announced a change to
Force of Will
prerelease kits with this se;
Alice Origin
prerelease kits will include 60 boosters (instead of 72 boosters), 12 copies of an exclusive PR card, and 2 exclusive playmats. The prerelease kits are exclusive to
Force of Will
physical stores. Card and rarity details for the
Alice Origin
set have not been released at this time.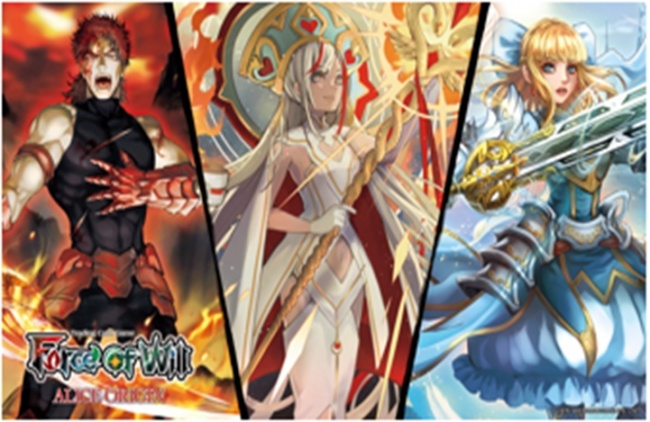 The set will usher in the new Cluster following the final
New Valhalla
Cluster release in this month (see "
'Force of Will: New Valhalla Cluster Set 4 - The Decisive Battle of Valhalla'
").