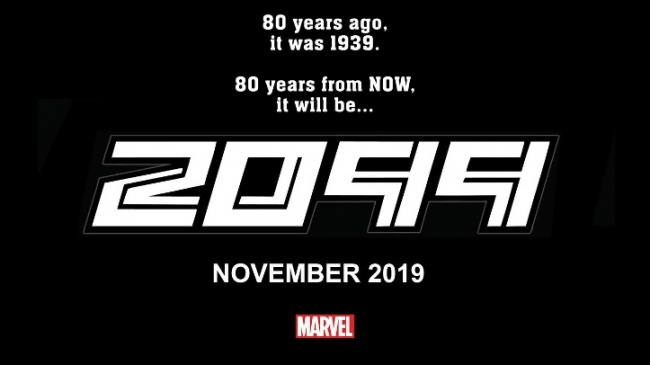 Marvel Comics will release a series of
2099
one-shots beginning in November, flowing out of the Nick Spencer storyline in
Amazing Spider-Man
. This will be the biggest flourish for the 2099 segment of the Marvel universe in years, and it's got a timely hook: "80 years ago, the Marvel Universe was born. 80 years from now, will it die?"
The
Marvel 2099
event includes 12 books: three issues of
Amazing Spider-Man
(two in November), seven $4.99 40-page one-shots tied to specific characters, and
Alpha
and
Omega $4.99 40-page
one-shots.
The November releases are as follows: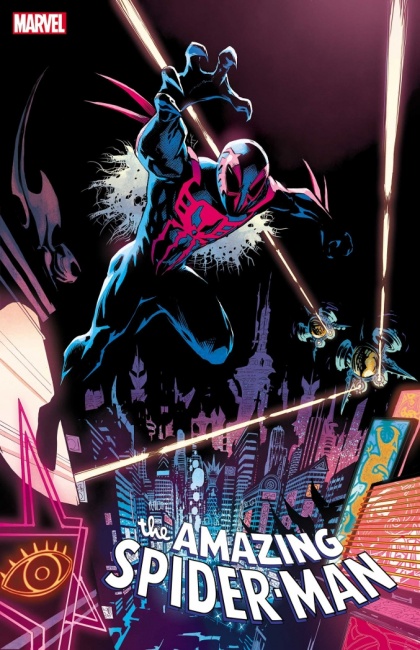 Amazing Spider-Man #33
and
#34
, both written by Nick Spencer with art and cover by Pat Gleason.
Amazing Spider-Man #33
will include a variant cover by Miguel Mercado, and a "hidden gem" wraparound variant by Rick Leonardi. In issue #33, Miguel O'Hara's return to the present threatens his entire future while Peter has a full plate battling the villains of today. In issue #34, Peter Parker, Miguel O'Hara, and Doctor Doom team-up to address the crumbling future of 2099.
Amazing Spider-Man #34
features one of eight connecting variants by Arthur Adams.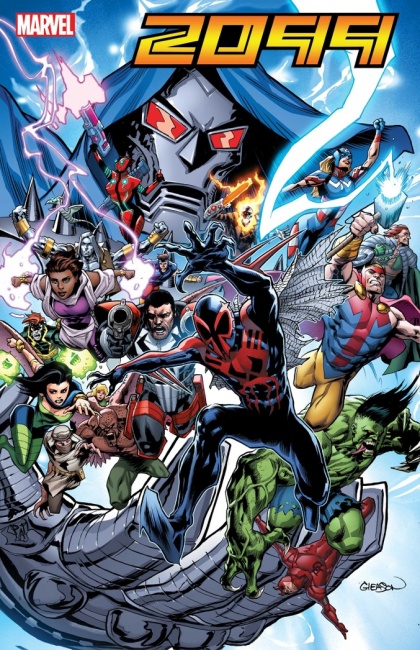 2099 Alpha #1
. Also written by Nick Spencer, with art Viktor Bogdonovic and cover by Pat Gleason. Variant cover by Ryan Stegman and another variant is one of the eight connecting variants by Arthur Adams. The events happening in Nueva York 2099 will change the official Marvel Future forever.
Conan 2099 #1
. Written by Gerry Duggan with art by Roge Antonio and cover by Geoff Shaw. Variant covers by Will Sliney and Ron Lim. Years from home, Conan will battle the civilization of 2099. Cursed by a mystic to live to see the future, King Conan's secluded realm is subject to the calamity brought about in recent events.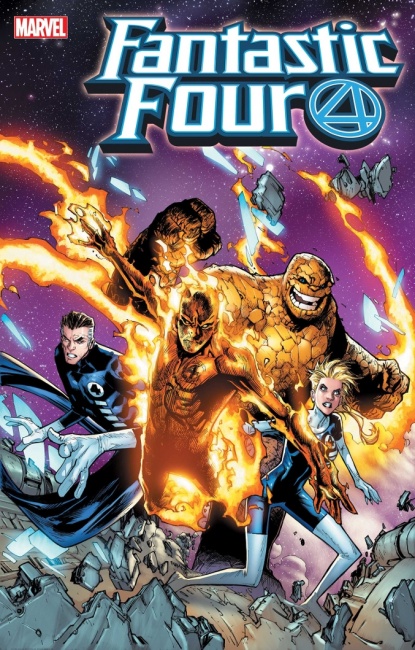 Fantastic Four 2099 #1
. Written by Karla Pacheco with art by Steven Cummings and cover by Toni Infante. Variant covers by Humberto Ramos and Ron Lim. Doctor Doom rules the future, but a new Fantastic Four emerges to challenge him.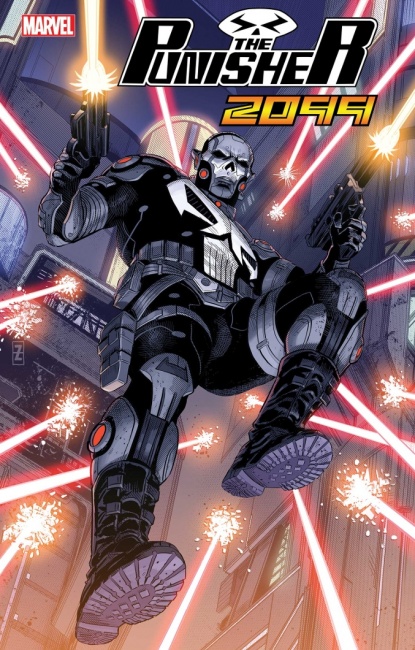 Punisher 2099 #1
. Written by Lonnie Nadler and Zac Thompson with art by Matt Horak and cover by Patch Zircher. Variant covers by Steve Epting and Ron Lim. Nueva York is crime-ridden and it's up to the Punisher 2099 to clean it up. Who is behind the mask this time?
Issues included in the 2099 event and shipping after November include:
Amazing Spider-Man #35
Spider-Man 2099 #1
Ghost Rider 2099 #1
Doom 2099 #1
Venom 2099 #1
2099 Omega #1
To support its 2099 event, Marvel will offer a range of 2099 cover variants for ongoing series in November. Issues in the program include:
X-Men #2
Excalibur #2
Venom #20
Spider-Man #3
Ghost-Spider #4
Miles Morales: Spider-Man #12
Black Cat #6
Doctor Doom #2
Fantastic Four #16
Immortal Hulk #27
Avengers #27
Loki #5
Valkyrie: Jane Foster #5
Tony Stark: Iron Man #18
Captain Marvel #12
Captain America #16
Guardians of the Galaxy #11
The 2099 property was first launched back in 1992 with three books: Doom 2099, Spider-Man 2099, and Punisher 2099. The imprint ran successfully for four years until sales declined and most of the books were cancelled. The original imprint was concluded in March 1998 with the release of 2099: Manifest Destiny. More recently, Marvel has released many of the Peter David 2099 stories in graphic novel collections, and published a Spider-Man 2099 comic series that ended in 2017.

Click Gallery below for full-size cover images!