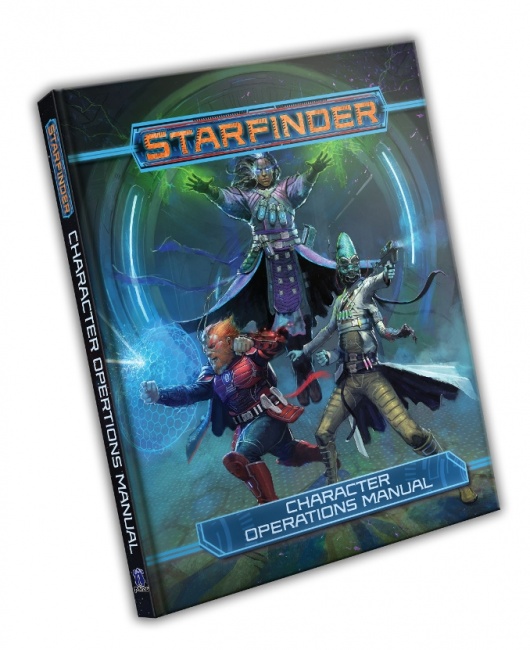 Paizo revealed
Starfinder: Character Operations Manual
, a new rulebook for use with the
Starfinder
roleplaying game, which will street on November 13 [street date corrected on 8/29].
The Character Operations Manual centers around expanding options for character creation and advancement, featuring three new character classes: the biohacker, the vanguard, and the witchwarper. Players can use their biohackers to alter the biology of living things, the vanguard to control entropy, and the witchwarper to outright tap into alternate realities.
This new rulebook also adds character creation options for all the classes and races in the Starfinder Core Rulebook, plus more feats, spells, and equipment to select, including shields. Character Operations Manual has additional crew actions for starship battles, and adds a system for managing player downtime activities outside of combat.
The Character Operations Manual will retail for $39.99.
Starfinder was ranked #2 in Spring 2019 RPG sales for the hobby channel (see "Top 5 Roleplaying Games--Spring 2019").