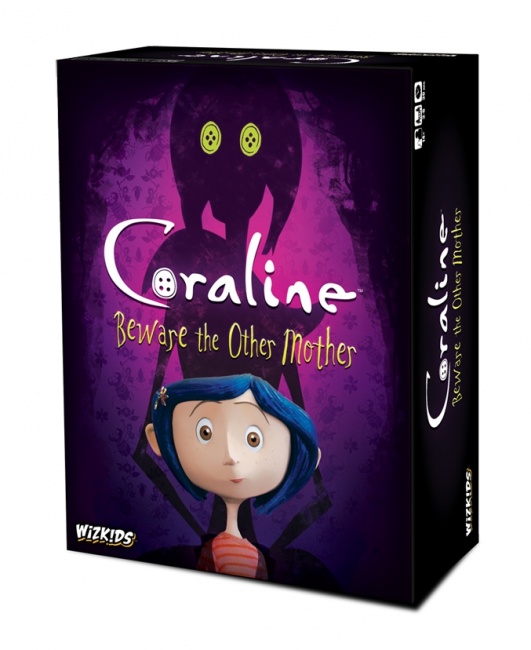 WizKids will release
Coraline: Beware the Other Mother
, a cooperative card game, into retail stores in December.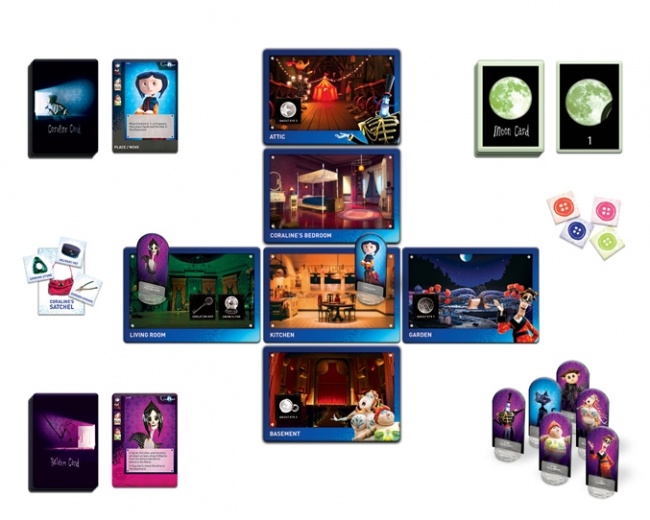 In
Coraline: Beware the Other Mother,
players become the Ghost Children who were taken prisoner by the Beldam (the Other Mother). They will try to free Coraline and her parents by acquiring various objects like the Skeleton Key and Snow Globe. It is a cooperative game so either all players win the game by freeing Coraline, or they can lose the game by allowing Bedlam to thwart their plans.
The game box comes with eight stand-up character tokens, eight plastic character token stands, 30 Coraline Story cards, 30 Beldam Story cards, one Coraline's Satchel card, six Large Room cards, one room map, eight object tokens, four button tokens, and six Moon cards.
Coraline: Beware the Other Mother is for one to four players, ages 14 and up, and plays in 30 minutes. It will retail for $19.99.
This game is based on the hit movie Coraline, which was made by LAIKA animation based on the award-winning novella written by Neil Gaiman (see "'Coraline' Set for Feb. 6th Debut" and also, "Neil Gaiman Wins Second Hugo").