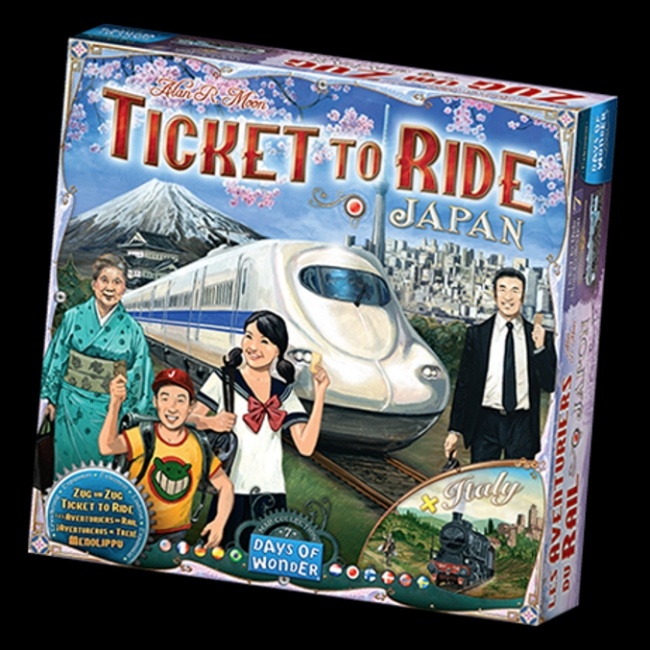 Days of Wonder will release
Ticket to Ride Map Collection Volume 7
, with maps of Japan and Italy, in the U.S. in January. The two maps offer very different kinds of gameplay, with the Japan map featuring some cooperative gameplay as players cross Japan in a bullet train, and the Italy map featuring travel in early 20th century steam trains through the Italian countryside.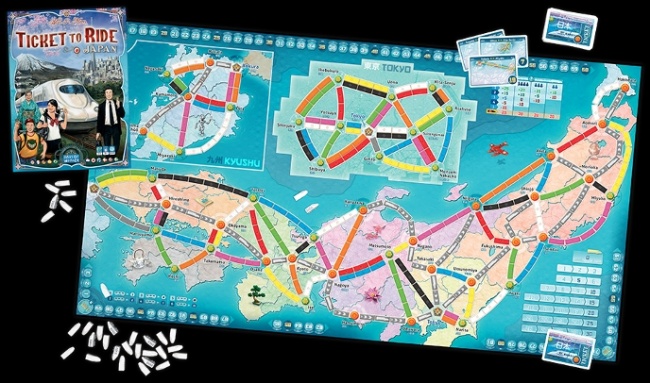 On the Japan map, some Routes are reserved for the Bullet Train network, so when one of those routes in claimed, all players can use it to complete Destination Tickets. Players who contribute the most to the shared project get a larger bonus.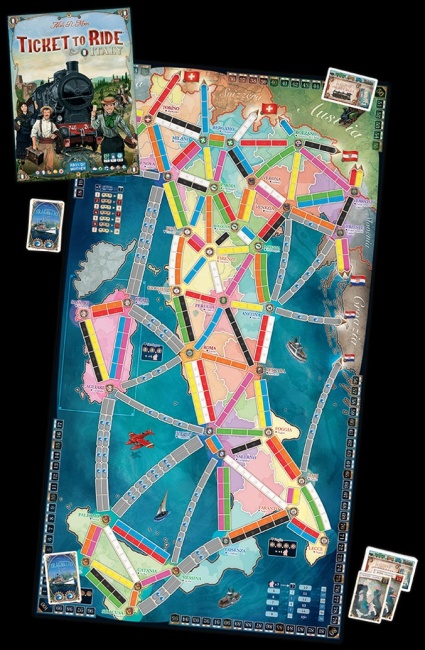 The Italy Map is focused on the Regions and a new kind of Ferry Route, with players working to connect cities from all Regions in the name network for extra points.
Box contents include an oversized double-sided board, with 16 Bullet Train miniatures and associated Progression Markers, 54 Destination Ticket cards, and Rules booklet for the Japan map; and 56 Destination Ticket cards, 10 Ferry cards, and 1 Rules booklet for the Italy map.
The game is for 2-5 players and requires
Ticket to Ride
or
Ticket to Ride Europe
to play. MSRP is $40.
Click Gallery below for full-size pics!