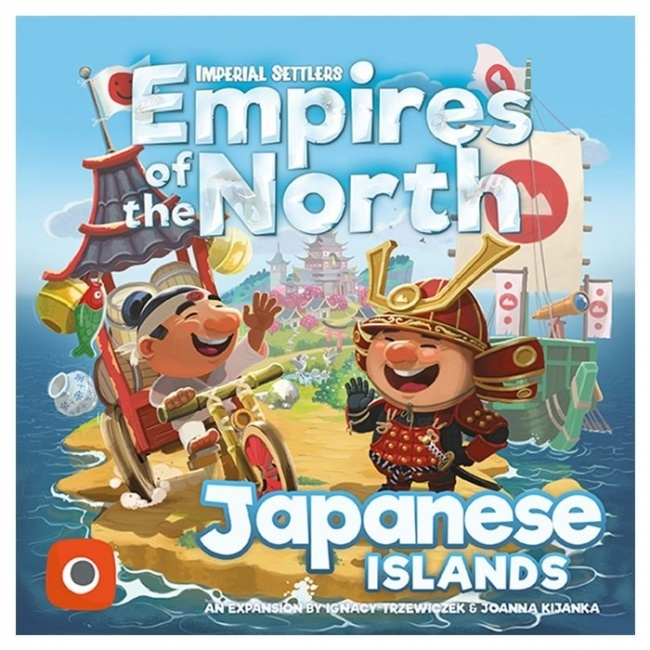 Portal Games unveiled the
Imperial Settlers: Empires of the North Japanese Islands
board game expansion which will release into retail stores this October.
The saga of the ships from the Northern Empire continues in the Far East! The Japanese Empire has earned a reputation for goodwill as well as having large trade networks, and civilizations have begun to build ties with them in hopes of increasing trade. This expansion will introduce two new Japanese Clans and 14 islands to Imperial Settlers Empires of the North as well as new rules such as Exchange and Docking.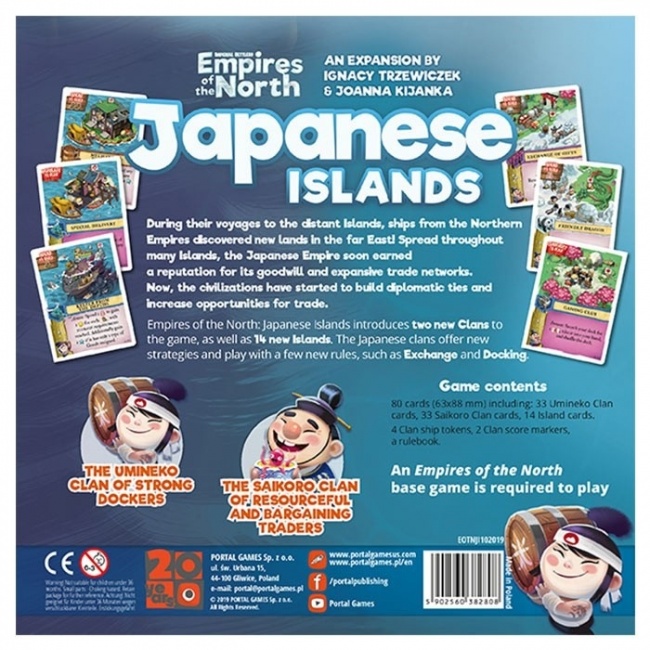 The game box includes 80 cards, 33 Umineko Clan cards, 33 Saikoro Clan cards, 14 Islands, 4 Clan ship tokens, 2 Clan score markers, and a rulebook. An
Imperial Settlers: Empires of the North
base game is required to play this expansion, and it will retail for $25.00.
Imperial Settlers: Empire of the North released in August (see "'Imperial Settlers: Empires of the North'").