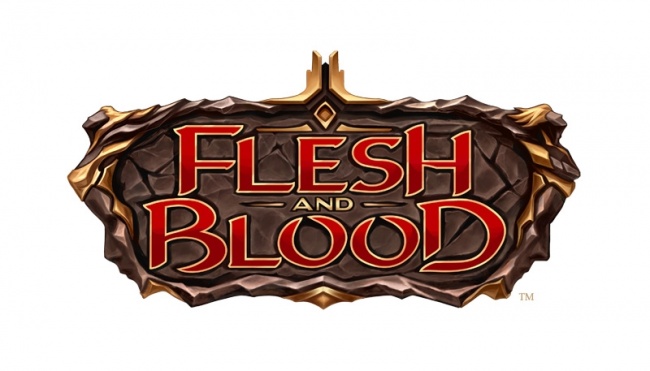 Legend Story Studios will release
Flesh and Blood: Welcome to Rathe
, the first set for a new trading card game, into retail stores in the US, Australia, and New Zealand on October 11. This game has been in development for seven years, but is now ready for a full retail release, the company said in an announcement.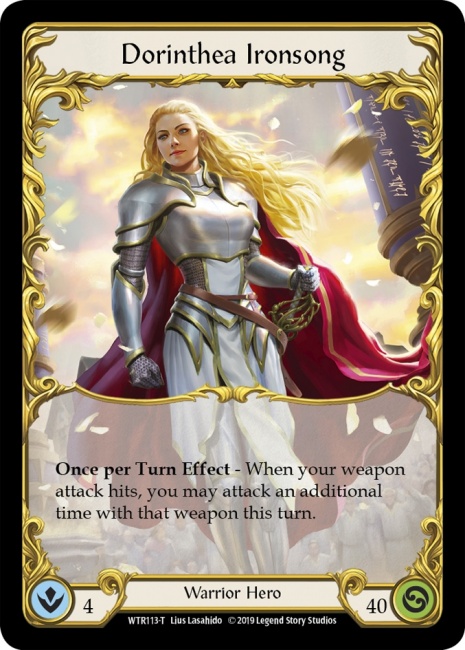 Flesh and Blood
is set in the fantasy world of Rathe, where players equip various hero cards with weapons and armor to do battle against each other. The first
Flesh and Blood
set,
Welcome to Rathe
, includes four heroes to start: Dorinthea Ironsong (Warrior), Bravo, Showstopper (Guardian), Rhinar, Reckless Rampage, and Katsu, the Wanderer (Ninja). The game features a unique resource system that allows players to play out their full hands on each turn, and gameplay that rewards player skill over luck of the draw.
Legendary Story Studios will offer Flesh and Blood organized play programs for retailers in an effort to build play communities. They are also planning an international tournament circuit, dubbed The Calling, with cash prize pools.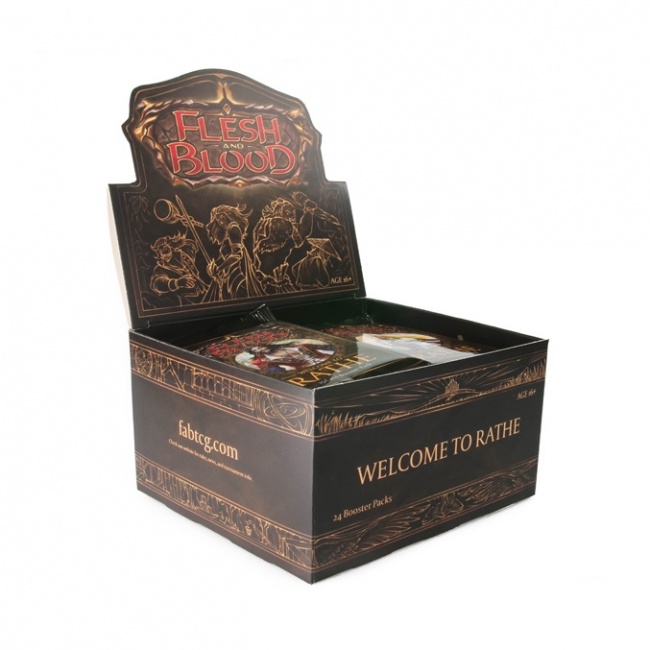 Flesh and Blood: Welcome to Rathe
will come in 66-card pre-constructed Hero Decks which will retail for $10.99, and 15-card booster packs which are priced at $3.49. Boosters are packaged into 24-count displays which is enough to support an eight-person draft pod.
Click Gallery below to see full-sized images!