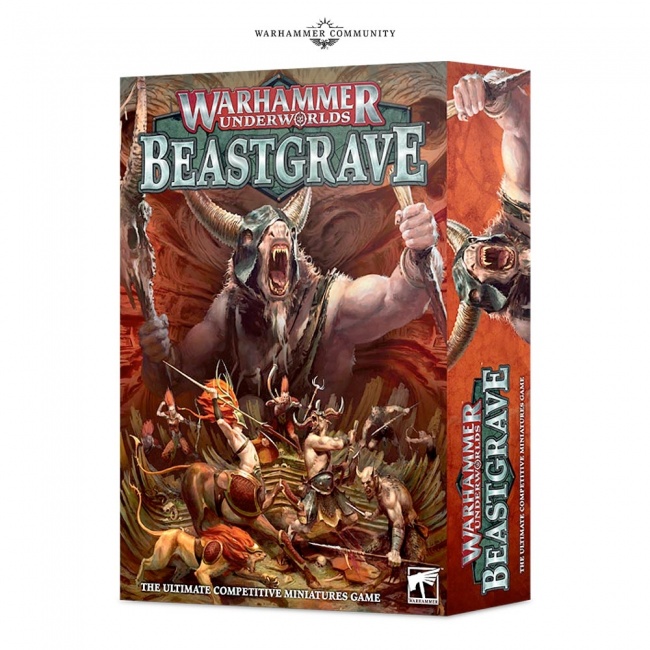 Warhammer Underworlds
enters its third year with its third boxed core set with the upcoming release of
Warhammer Underworlds: Beastgrave
from Games Workshop.
Like last year's Nightvault set (see "The Shyish Necroquake Bewitches 'Warhammer Underworlds'"), Beastgrave is a complete game with everything two players need to start fighting Warhammer Underworlds battles. The set also introduces two new warbands to the game, with a focus on the more beastly combatants one can choose to play: the chaos beastmen of Grashrak's Despoilers and Skaeth's Wild Hunt, featuring a new race for the Mortal Realms called the Kurnothi.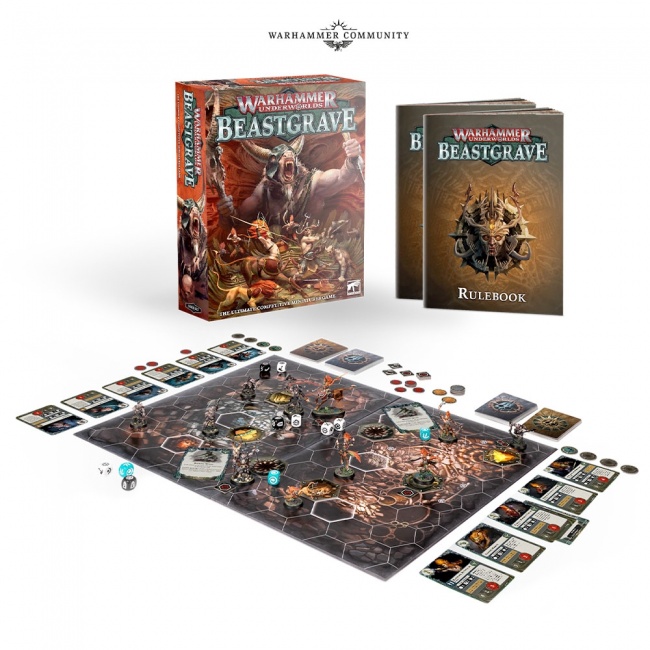 Beastgrave
includes a new, updated rulebook for the game which introduces new lore, updates the background story, and adds new "lethal hexes" and traps to the game. There are also two double-sided game boards, pre-made card decks for the two warbands, three sheets of punchout tiles and tokens, 11 custom dice, and 11 unassembled and unpainted plastic miniatures. MSRP has not been announced.
All of the Warhammer Underworlds sets are fully compatible.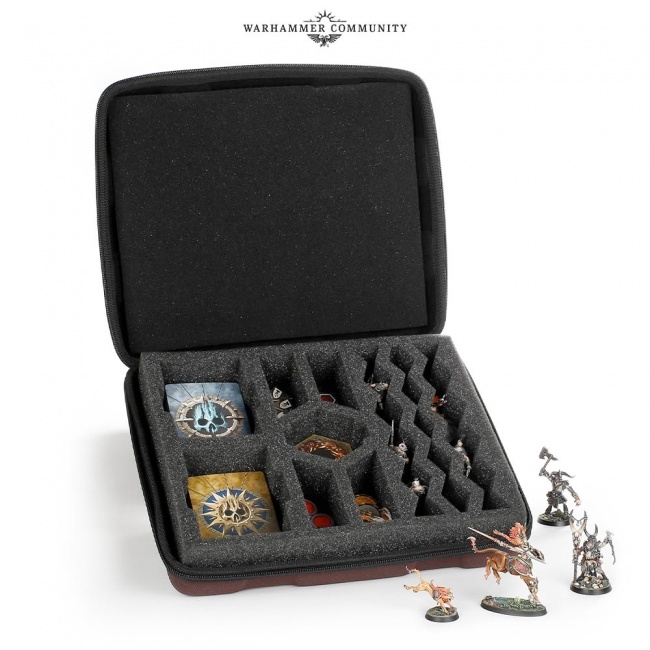 To support the launch of the new season, Games Workshop is also offering a number of themed accessories for the game, including dice sets for the two warbands, card sleeves, deck boxes, playmats, counter sets, and a custom-designed
Beastgrave Carry Case
with pre-made compartments for all of the components, each available separately.
Click Gallery below to see the components from the game and the new accessories.
Games Workshop will also try to attract younger players to Warhammer Underworlds with a streamlined version of the game currently under development (see "Games Workshop Teases New 'Warhammer Underworlds' Title").