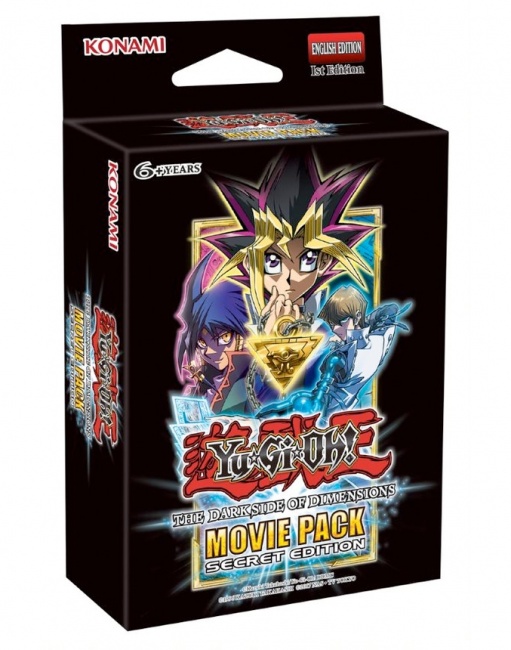 Cards featured in the
Yu-Gi-Oh! The Dark Side of Dimensions
movie will be appearing in the
Movie Pack Secret Edition
set, releasing January 24.
The Movie Pack Secret Edition will include a total of 57 cards drawn from the film, including the likes of Blue-Eyes Alternative White Dragon, Neo Blue-Eyes Ultimate Dragon, Apple Magician Girl, and Crimson Nova Trinity the Dark Cubic Lord. Popular cards including Krystal Dragon, Duza the Metro Cubic Vessel, Dark Magician, Blue-Eyes White Dragon, Slifer the Sky Dragon, and Obelisk the Tormentor will appear as Ultra Rare Variant cards, with three cards of this type in each box.
Each box of Movie Pack Secret Edition will have three five-card Secret Rare packs plus three of the six possible Ultra Rares.
The set will release a week after the launch of Legendary Duelists: Magical Hero (see "'Legendary Duelists: Magical Hero'").
Cards from the movie were also featured in last year's Movie Pack Special Edition (see "'Yu-Gi-Oh! The Dark Side of Dimensions' Cards Return to TCG").