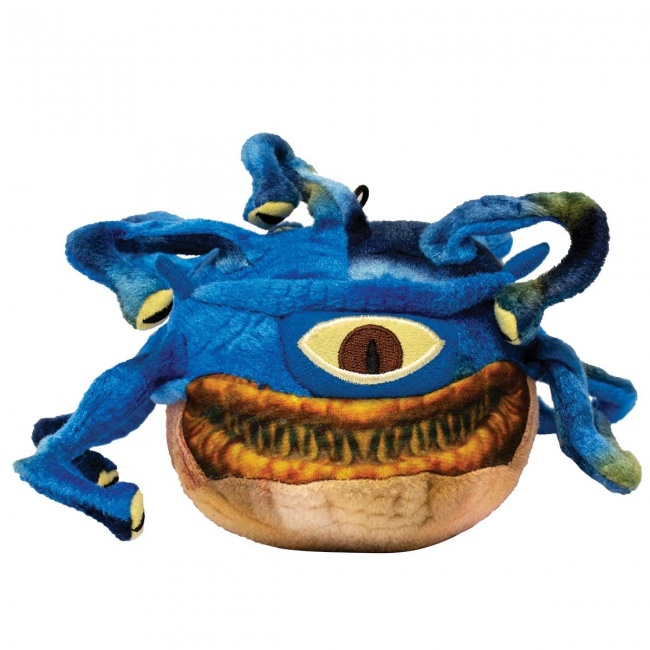 Ultra PRO unveiled
Dungeons & Dragons: The Xanathar Beholder Gamer Pouch
, a plush gaming accessory, for release in Q4.
This pouch offers a softer look at Xanathar the Beholder, Waterdeep Crime Lord. Made of soft, plush material, it is the official D&D Beholder storage pouch for dice, tokens, and small gaming accessories. The pouch also features zippered inner compartments, to hold hidden treasures, as well as a carabiner-style hook to carry on the go or in cosplay.
Dungeons & Dragons: The Xanathar Beholder Gamer Pouch will retail for $19.99.
Ultra PRO revealed more D&D accessories earlier this month (see "Kick Saving Throws Up To An 'Eleven' With 'd20 Dungeons & Dragons Heavy Metal' Dice Set").