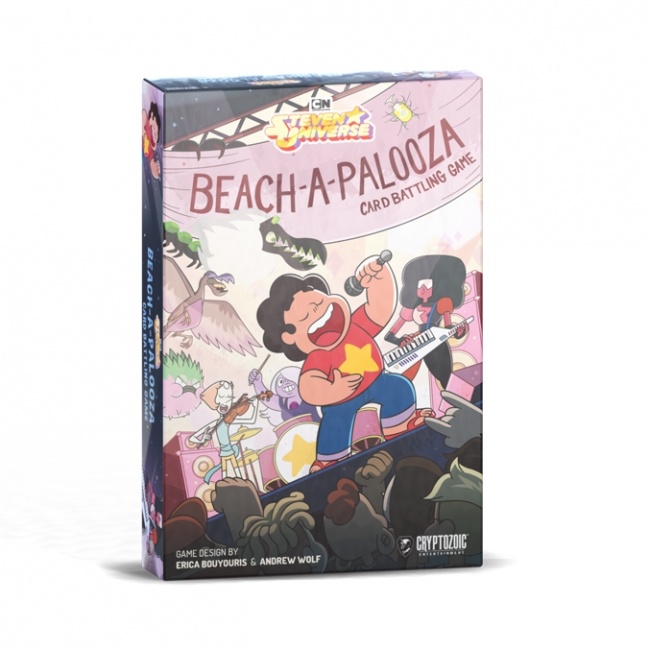 Cryptozoic Entertainment will release
Steven Universe: Beach-A-Palooza
, a card battling game, into retail in Spring 2020.
Players take on the role of Steven as he tries to put together the best band and audience to win Beach City's event, Beach-a-Palooza. This card game features a drafting mechanic where players gain three Character cards with Gems and Family cards each round to bring to their Stage. As the game progresses, Characters or Audience members generate Energy, and form powerful Fusions when the right characters are on stage.
The game box contains 3 Act decks (54 Character cards in each), 11 Fusion cards, 30 Party Crasher cards, a First Player cards, 6 VP +50/100 cards, 6 Round Sequence Reminder cards, 6 Steven cards, a Beach-a-Palooza Cookie Cat Scoreboard, 6 Score-Tracking token gems, 70 light pink gems, and 20 dark pink gems. Steven Universe: Beach-A-Palooza supports three to six players, ages 10 and up, and plays in 45 to 60 minutes. This game will retail for $30.00.
Recently, Cryptozoic Entertainment's Pantone: The Game was nominated for an Origins Award (see "Origins Award Nominees").