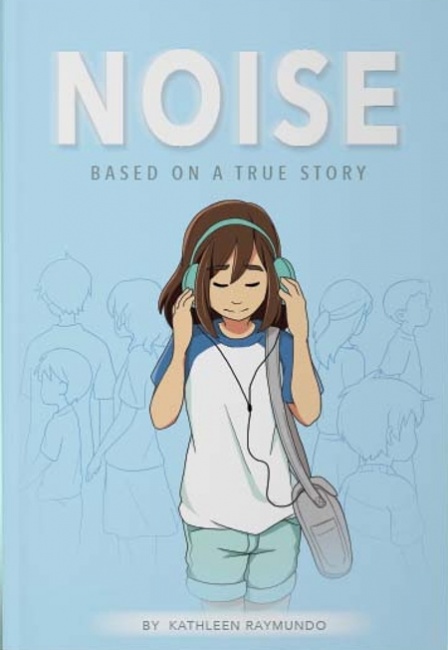 We were struck by the appearance on the NPD BookScan Top 20 Author Graphic Novels chart for August of
Noise
, a volume by a creator new to us, published by "Indy Published." NPD BookScan collects weekly point-of-sale data on print books from over 16,000 locations including e-tailers, chains, mass merchandisers, independent bookstores, and more, but how could an independently published title have made that chart? Granted that our breakdown into multiple categories (in this case the "Author" chart, which lists adult titles owned by their creators) can bring titles that sell lower quantities to the fore, it's a significant accomplishment to place a title
among Adventure Zone, The Walking Dead
, and
March
volumes (see "
August 2019 NPD BookScan - Top 20 Author Titles
"). (As it turns out, the title is actually about an interaction between children, and would perhaps be a better fit on the Kids Graphic Novels chart.)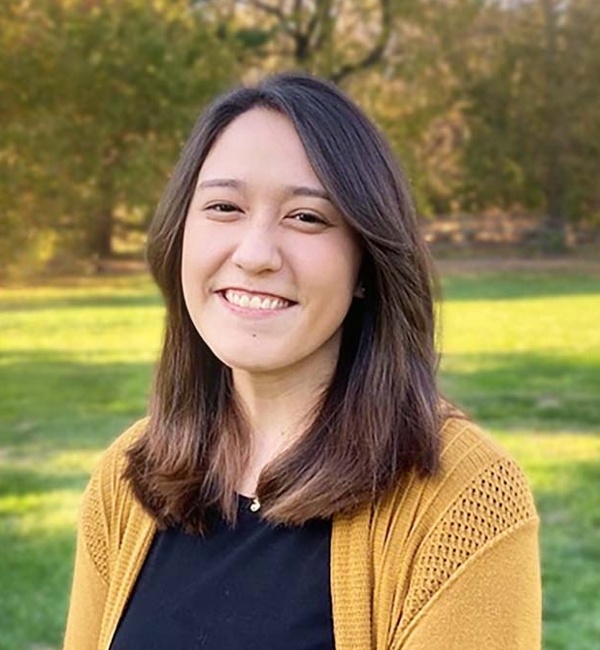 We were surprised to discover that
Noise,
a remarkable story, was created by Kathleen Raymundo, a college student at Franciscan University of Steubenville, Ohio, published through Amazon's Print-on-Demand program, and sold primarily by that single retailer. We talked to Raymundo to discover how it came about.
ICv2: Maybe you could start out by telling us the genesis of the project Noise. How did you decide to do this?
Kathleen Raymundo:
Sure.
Noise
actually started out as a school project. I was in a Graphic Narrative class in my undergrad college, and the big, semester-long project was to create a short comic book. As I went through, I started out with several different ideas. I'd always had a passion for drawing, for graphic novels, and comic books, so this was something that I wanted to do for a long time. As I went through that class, the story just developed and grew from there.
By the end of the semester, my professor encouraged me to look into publication. Over Christmas break, I worked on the comic more and started looking into different publishing options. This was back when KDP, Kindle Direct Publishing, was CreateSpace.
I was looking at them for a while, and I actually sat on the title for a long time. I didn't publish for about a year, because I wasn't sure if it was really something I wanted to do or if people would read it. I ended up publishing it in March of 2019, just because I had so many family members, friends, and just people who came to me, I showed the book to, and they loved it. So many people were encouraging me to publish, I went ahead and did it. I never could have anticipated the kind of response I've gotten from it.
As we understand it, the print-on-demand arrangement with Amazon, is that you just give them the files, then they print it and list it, and take a share of the revenue. Is that the way it works?
Yeah, pretty much. You upload the files. Someone looks through it and gives the OK eventually. There's specific guidelines as to file sizes and all of that.
How many copies have you sold?
I believe I'm at over 5,500.
How did you decide on the retail price?
I talked to several different people, some people who were interested in comic books, or had published books before. I did some research, just on Amazon itself, seeing how much comics were going for, and then settled on a starting price.
I think it was $10.99 starting out. The price has been lowered since then. It's now $9.99.
When did the sales start to pick up and why?
Sales started to pick up in the summer, I want to say around July. What's been really amazing is the book has picked up mostly through word of mouth, because I didn't run any online advertisements or anything like that.
It was really me passing the story through people I knew, and it just got passed along from person to person, the story resonating with them, and people saying that they knew someone who did benefit from reading it. It's really been through recommendations, by word of mouth.
Have any publishers contacted you since you did this to talk about broader distribution?
Not specifically, no. I have had several authors reach out to me. There was one agent who contacted me and just wanted to introduce himself, to see if there was any interest in eventually another work farther down the road.
It says it's based on a true story. Can you share where it came from?
Sure. Without spoiling too much, the basic plotline of the story is based on a real event from my childhood and an interaction I shared with a boy a little younger than me. I did take some creative license with the story, but the basic premise was based in real life.
There was a boy that I met on a school bus, and he told me his story that he had lost his mother, and that he wanted to send her a letter via balloon to heaven. That story just really stuck with me all of my life, so when I was looking for ideas to write a comic book, that just kept boiling up at the back of my mind. I decided to develop it farther and write
Noise
.
A lot of our audience is retailers. Is there any way for them to get copies to sell?
If they contacted me, I would be happy to work something out. Right now, it's mainly being sold through Amazon and then secondarily through the university bookstore.