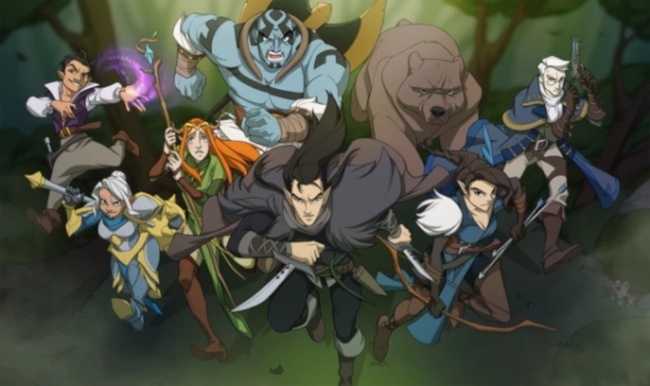 Amazon Prime Video has ordered two seasons of
Critical Role: The Legend of Vox Machina
, a new animated series to be streamed exclusively on the service. Amazon has also closed a first-look deal with Critical Role for future new series.
Earlier this year, Critical Role raised millions of dollars on Kickstarter to create The Legend of Vox Machina animated special produced by Titmouse (see "'CriticalRole' Raises Millions"). The campaign funding total ballooned to over $11.3 million, enough to fund a 10-episode season, and it became the most-funded TV, film, or animated project in Kickstarter history. Amazon Prime then stepped in and ordered an additional 14 episodes, bringing the total to 24 episodes to be streamed over the course of two seasons.
"Critical Role blazed a new trail for original digital content, with fresh new voices and humor that earned devoted fans around the world, as evidenced by their wildly successful Kickstarter campaign," Amazon Studios Head Jennifer Salke said. "We're thrilled to work with the whole team to bring The Legend of Vox Machina, and new Critical Role series, to our Prime Video customers."
Critical Role: The Legend of Vox Machina is an adult animated series about a group of second-rate adventurers as they battle monsters and dark magical forces to save the realm. The series will star the original characters from Critical Role.
"Teaming with Prime Video to deliver the series to fans across the globe is exciting and surreal -- and we're psyched to be able to tell even more stories with not just one, but two 12-episode seasons!" said Sam Riegel and Travis Willingham, the executive producers and cast members of the series.