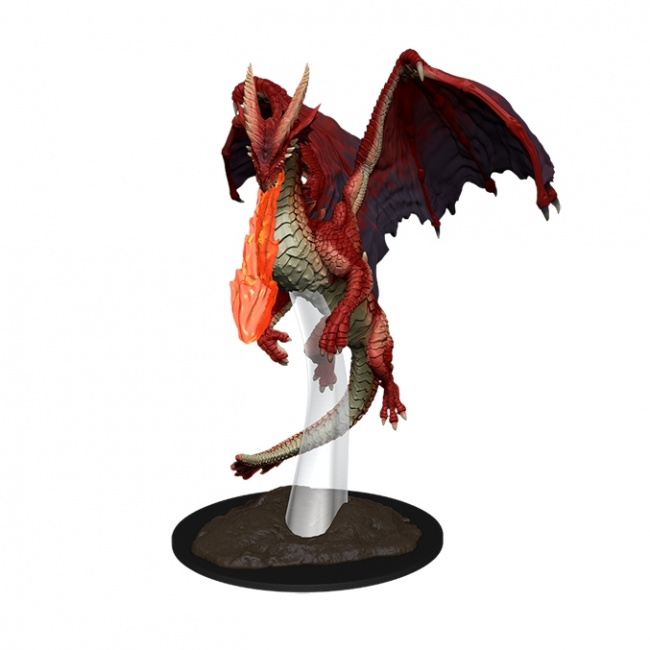 Wizkids will release new young dragon miniatures for
Dungeons & Dragon Nolzur's Marvelous Miniatures
into trade in March of 2020.
D&D Nolzur's Marvelous Miniatures
are highly-detailed figures that come primed and feature deeper cuts for easy painting.
This group of miniatures for the Nolzur's line features different versions of young dragons, wyrmlings, and dragonborn heroes. There are three young dragons: Young Gold, Young Silver, and Young Red. Each of these sets come with one Young Dragon miniature that is primed to paint, and requires little or no assembly. The Young Dragon single miniature sets retail for $14.99 each.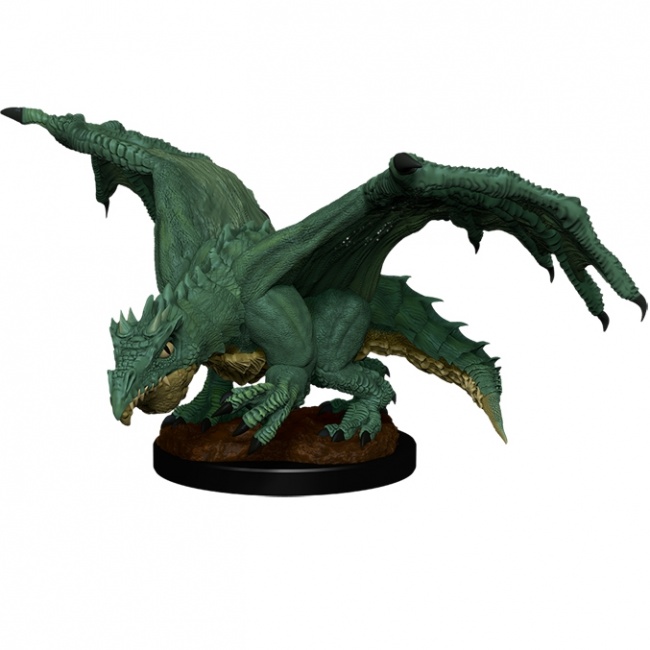 Two wyrmling miniatures sets are slated for release:
Green Dragon Wyrmling & Afflicted Elf
and
Gold Dragon Wyrmling & Small Treasure Pile
. Each set comes with two unpainted miniatures, one dragon and a related terrain piece or miniature. These two sets retail for $4.99 each.
There will also be two miniature sets that feature Dragonborn heroes: Female Dragonborn Fighter and Male Dragonborn Paladin. Each set comes with two unpainted figures, and will retail for $4.99.
WizKids recently announced The Falling Star ship model (see " 'D&D Nolzur's Marvelous Miniatures: The Falling Star' ").
Click on Gallery below to see full-size images!