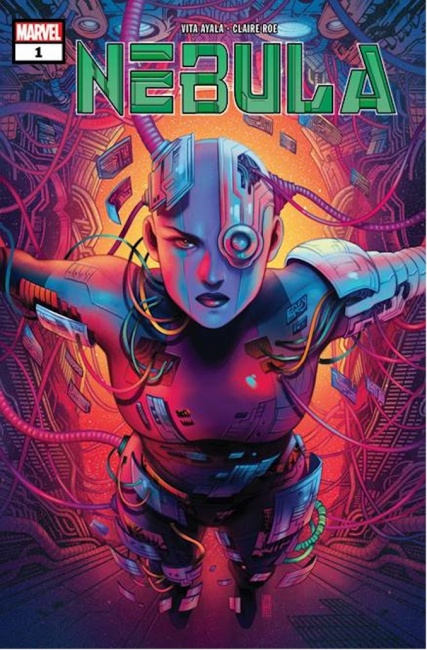 Marvel will launch a new series starring Nebula, the daughter of Thanos and sister of Gamora, in February, the company announced. The six issue mini-series will feature stories by Vita Ayala and art by Claire Roe, with the first-issue cover by Jen Bartel.
The story follows Nebula as she seeks a top-secret device and finds a showdown with a feared bounty hunter.
Nebula had a star turn in Guardians of the Galaxy #2, which helped propel the character to greater prominence (see "'Guardians of the Galaxy Vol. 2' Images").