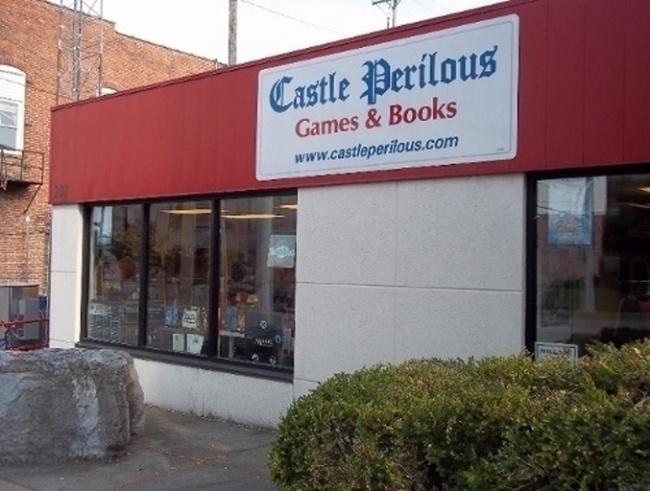 Rolling for Initiative is a weekly column by Scott Thorne, PhD, owner of Castle Perilous Games & Books in Carbondale, Illinois and instructor in marketing at Southeast Missouri State University. This week, Thorne reveals the sales secrets of China's Singles Day, and offers some takeaways for American retailers.
Singles' Day has gotten big over the past decade, and the amount of sales the event generates dwarfs both the sales on Amazon's Prime Day AND Black Friday AND Cyber Monday combined. So just what is Singles' Day anyway?
Singles' Day is primarily an online shopping event, likely started by single Chinese university students back in the 90's. The idea was to go out and do something or buy something for themselves self instead of relying on someone else, since they had no significant other to do things with, purchase things for, or who would buy things for them on holidays. Furthermore, the students picked November 11 as the day because they saw "11.11" as having lots of single figures standing next to each other.
Celebration of the day grew slowly over the next two decades until Jack Ma, owner of the Alibaba website (see "The World of Gaming counterfeiting"), was looking for some way to boost the already healthy sales the site had and focused on Singles' Day as a vehicle to do just that. Starting in 2009, Alibaba annually hosts a one day Singles' Day sale, and their website is most closely associated with the event, although other Chinese websites such as JD.com also host Singles' Day sales. Over the past decade, Singles' Day has grown from several dozen sellers on Alibaba offering sales on items to well over 10 million items offered across hundreds of merchants. This year's Singles' Day generated over $38 billion in sales in one day, easily eclipsing the $7 billion run up during this year's two-day Prime Day sale or last year's combined $14 billion sales done over Black Friday and Cyber Monday.
So why does Singles' Day dwarf sales events here in the US? Here are a few of my thoughts, based on some conversations I have had and research:
Focused event. While there is a ton of promotion for Singles' Day, it is all focused on that one day. Amazon's Prime Day has stretched from 1 day to 2, spreading out the effect of promotion over the 48 hour period. Black Friday has gotten even worse, with businesses and web retailers starting to run Black Friday and Cyber Monday sales as early as late October. When you start diffusing the focus of your promotion, it has the effect of diffusing your sales as well.
Festival Culture. This is based on my conversations with Chinese colleagues at SEMO. Festivals in China are more family and friend focused, and do not involve the purchasing of items or gifts related to the event, whereas the major holidays in the US focus on buying decorations, gifts and candy, to a much greater extent than in China. Singles' Day has become an the one day during which consumer culture in China takes the forefront.
Focused excitement. Alibaba features a countdown clock to the kickoff of Singles' Day and emphasizes the excitement of the day with online performances also leading up to the event. Livestreaming by vendors and sellers on the site is also common, generating even more excitement
If events like Prime Day or Black Friday or even individual gaming launches of new products could adopt some of the methods that Alibaba uses to promote Singles' Day, they would probably see increases in sales and excitement. Imagine what a clock on a website counting down the minutes to a pre-release event, a promoted livestream, or a big board game release would do for sales?
The opinions expressed in this column are solely those of the writer, and do not necessarily reflect the views of the editorial staff of ICv2.com.