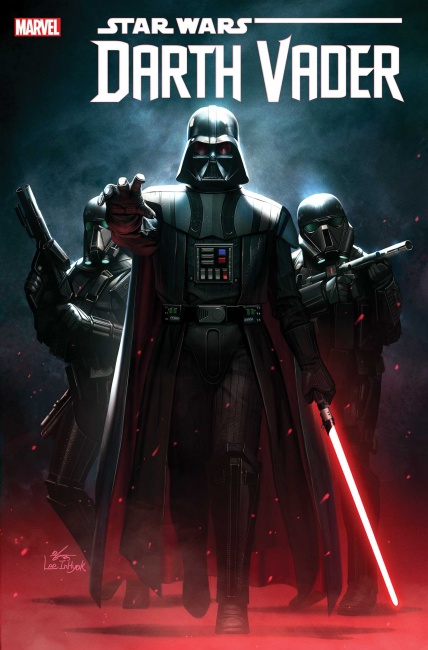 Marvel Comics will launch
Star Wars: Darth Vader,
written by Greg Pak with art by Raffaele Ienco and cover by Inhyuk Lee, on February 5. The first issue will be released with variant covers by Raffaele Ienco, Tony Daniel, and Mike Delmundo, an Empire Strikes Back variant by Chris Sprouse, and a movie variant cover. .
At the end of The Empire Strikes Back, Darth Vader revealed that he was Luke Skywalker's father, and in this new chapter in the Darth Vader saga he deals with Luke's refusal to join him. Vader then goes on mission of revenge against everything and everyone who helped corrupt his son.
Star Wars: Darth Vader #1 is 40 pages and will retail for $4.99.
Marvel is launching a new core Star Wars series, supported by a launch party, in January (see "Marvel Unveils January Launch Parties!").
Click Gallery below to see full-size images!