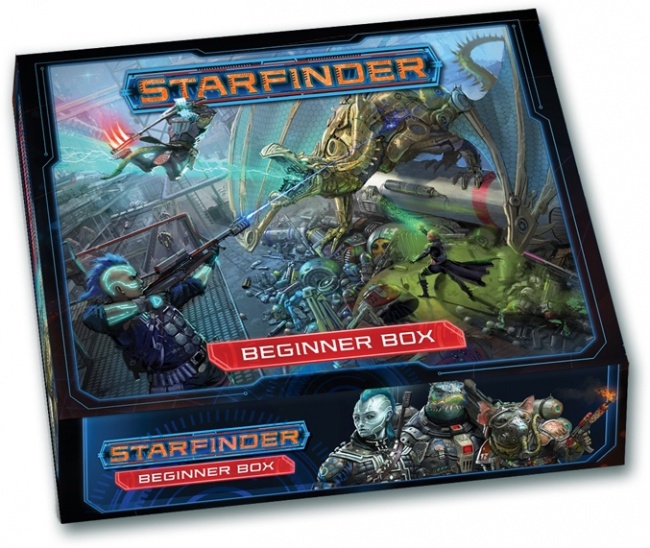 Paizo Inc. has collaborated with Amazon to add a
Starfinder Roleplaying Game
adventure voice guide to Alexa Skills.
The new Starfinder RPG Skill will help players through an interactive adventure called Starfinder: Scoundrels in the Spike. This adventure was adapted for Alexa by James L. Sutter from the original, by Amanda Hamon, that was included in the Starfinder Beginner Box. This adventure will feature sound effects, music, voiceovers provided by professional actors, and multiple story paths influenced by in-game decisions.
"We are excited to partner with Amazon to bring the weird and wonderful world of Starfinder to fans through this innovative technology," Hamon said. "The stars aligned and we think players new and old will love it."
Starfinder: Scoundrels of the Spike will be the free pilot episode that premieres with the Alexa Skill on December 16.
A Ticket to Ride tutorial also recently got added to Alexa Skills in November (see "Alexa Teaches, Plays 'Ticket to Ride'").