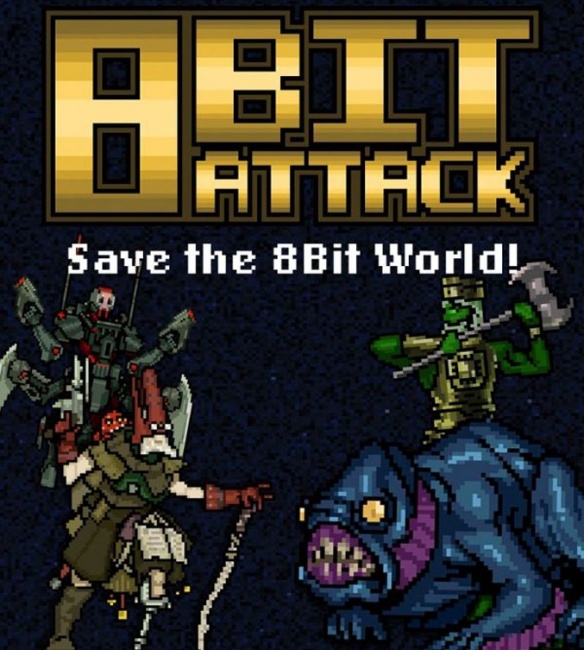 Petersen Games announced that it will release
8-Bit Attack
, a cooperative board game, into retail March 2020.
8-Bit Attack is a cooperative battle board game that features art inspired by side-scrolling console games from the 80's and early 90's. Players take control of 8-bit heroes, and attempt to take down a series of mini-bosses. They power-up their characters by fighting cultists and other minions of the Outer Gods in preparation to defeat the final boss, Cthulhu himself.
This game is for one to five players, ages 10 and up, and plays in 60 to 90 minutes. Retail price has yet to be announced.
Petersen Games recently released Hyperspace in August (see "Sandy Petersen's 'Hyperspace'").