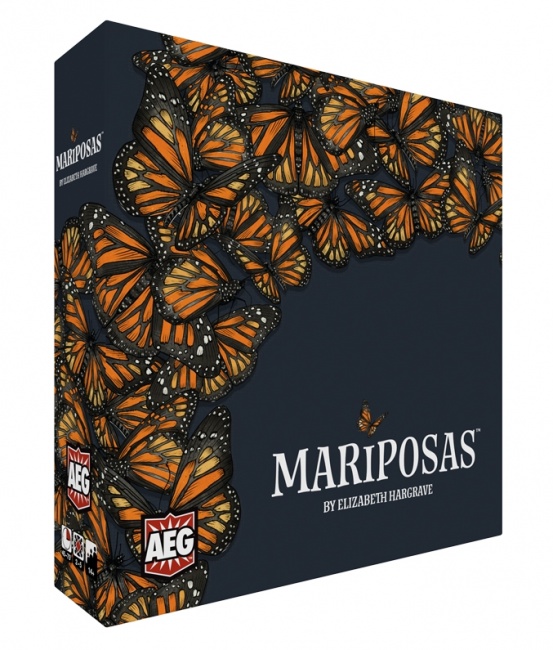 Alderac Entertainment Group announced
Mariposas
, a butterfly collecting board game, for release into trade on July 31, 2020.
Mariposas is a board game by Wingspan designer Elizabeth Hargrave (see "Rolling for Initiative--The 'Wingspan' Thing") about the migration of monarch butterflies across the eastern North American continent. This game progresses through three seasons where the players' butterflies attempt to travel north in spring, disperse to different regions in the summer months, and then, migrate south in fall. Through the seasons players collect butterflies as they mind the movement of their family of butterflies. Each season has a scoring round, and the game ends in fall where the player with the most victory points worth of butterflies wins the game.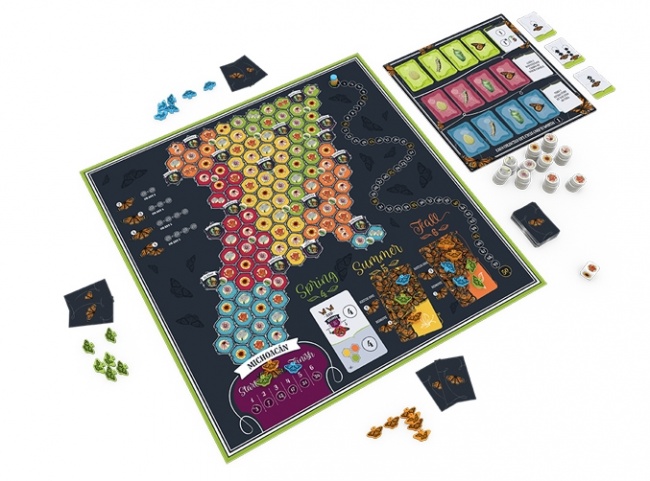 Mariposas
will be released for the 2020 Big Game Night promotion at Gen Con as well as into retail stores. This game is for two to five players, ages 14 and up, play in 45 to 75 minutes, and will have a MSRP of $49.99.
Elizabeth Hargrave has been an in-demand designer as of late, and she also sold a design to Pandasaurus Games (see "Exclusive: Pandasaurus Games Acquires New Game from Elizabeth Hargrave").