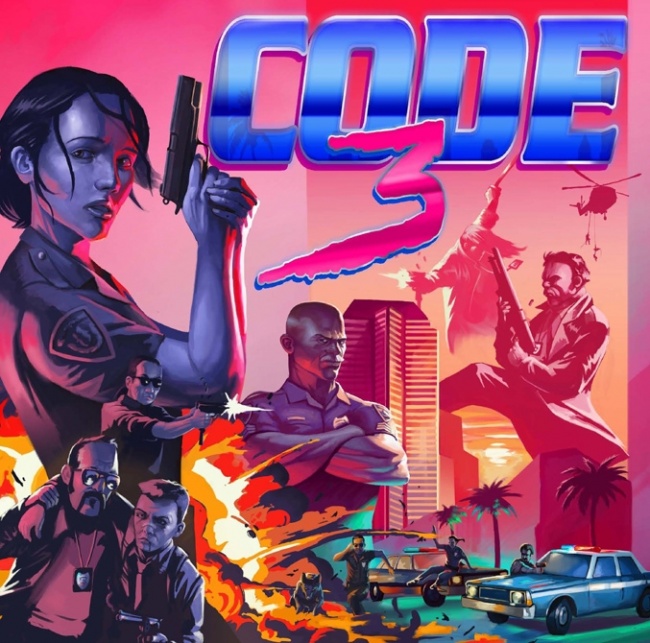 Hit Point Sales announced
Code 3
, a retro 80's action card game, for release into trade in Q2 of 2020.
In Code 3, players take on the role of two police officers fighting crime on the mean streets. They choose two different decks with 80's cop action movie stereotypes (salty, hardened, drunk, etc.), and combine them to create a Beat Partner combination. Players will also select a Police Chief that will augment to powers and flexibility of their Beat Partners deck to take down the crime bosses of the city. Code 3 is a story-driven, sandbox style where players make tough choices to get the job done.
Hit Point Sales will also release
Fight Your Friends
into trade on March 27, 2020 (see "
Take a Few Minutes to 'Fight Your Friends'
").